MAKE IT COMPULSARY FOR DAD'S TO GET EQUAL RIGHTS TO THEIR CHILDREN AND GET CONTACT
109
people have signed this petition.
Add your name now!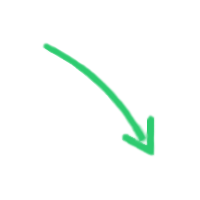 109

people

have signed.

Add your voice!
Maxine K.
signed just now
Adam B.
signed just now
Lets all petition to make the government change laws with regard to Dad's who cannot get contact with their children even though they pay Child Support.
Children should be looked after by both parents financially.
However, what about emotional support? If the father is made to pay for his children by way of C.S.A why is he unable to give emotional support when Mum decides for no good reason that dad can't be a part of the child's life. If mum can not prove beyond resonable doubt that Dad is incapable as a parent then why should she be able to claim Child Support then decide that he can not have contact just on her say so. As it stands mother's in the U.K. are claiming Child Support then removing Dad from the child's life because there is absolutely no law to stop them from doing so.
This injustice is happening all over the U.K. to thousands of Dad's. Statistics show that EVERYONE will know someone who has lost contact with their child and suffered this great injustice.
If you are that person, or you know some who has suffered this kind of injustice please sign this petition.
If enough people sign, we can send this to the government and maybe change these laws and make it compulsary for Dad's to get equal rights and contact.
JUST TO CLARIFY: THIS PETITON IS NOT ABOUT MONEY OR HOW MUCH OF IT GETS PASSED ABOUT. IT'S ABOUT THE FACT THAT WOMEN SHOULD NOT BE ABLE TO TAKE CHILDREN AWAY FROM THE OTHER PARENT, STOP THE ACCESS THEN TAKE THE MAN FOR EVERY PENNY. THERE ARE SPECIAL CIRCUMSTANCES WHERE A PARENT IS NOT INVOLVED IN A CHILD'S LIFE FOR SERIOUS REASON. THIS PETITION IS AIMED AT THE LAW CHANGING WITH REGARD TO A DAD'S RIGHTS. THE MONEY IS NOT AN ISSUE FOR THE MAN BUT IT SEEMS TO BE VERY IMPORTANT TO THE WOMAN CLAIMING IT...MORE IMPORTANT THAN HER CHILD HAVING THEIR FATHER. AS STATED ABOVE "BOTH PARENTS SHOULD BE RESPONSIBLE FOR THEIR CHILD FINANCIALLY" (THE LAW ALSO STATES THIS) BUT WHERE IN THE LAW DOES IT STATE THAT BOTH PARENTS ARE RESPONSIBLE FOR EMOTIONAL SUPPORT?? THESE ARE ARGUABLY TWO SEPARATE ISSUES, HOWEVER IF CHILD SUPPORT WAS LINKED WITH EMOTIONAL SUPPORT, MORE CHILDREN WILL GROW UP WITH BOTH PARENTS THUS MAKING IT HARDER FOR WOMEN TO STOP CONTACT WITH NO GOOD REASON.
PLEASE, PLEASE, PLEASE RE-POST THIS LINK TO EVERYONE YOU FEEL MAY BE INTERESTED IN SIGNING IT.
EVERY SIGNATURE COUNTS!!!!!
Sponsor
ask me anything.
Links