Give us Ice Cream Sandwich for HTC Desire HD
18597
signers.
Add your name now!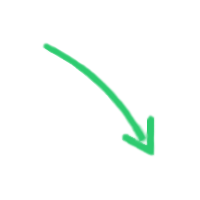 18597

signers.

Almost there!

Add your voice!
Maxine K.
signed just now
Adam B.
signed just now
Well we have all been waiting to HTC to release Ice Cream Sandwich update for our phone, but then HTC releases this "After extensive testing, we've determined that the current version of HTC Sense with Android provides customers with the best experience on the HTC Desire HD. When we consider new versions of software, we weigh a number of factors, but ultimately the customer experience on the product is the deciding factor. We apologize for any confusion this change may have caused our customers." Now anyone over at XDA knows this is not true, ICS runs great on our phone plus it is also a better experience. Now this petition is to get HTC to release ICS for us, if they do not want to give us Sense, then they could do atleastwhat they did for the HTC Desire, and release a pure Android on the HTCDev.com With the HTC Desire, they released a RUU because the phone could not handle sense with gingerbread, so they released a pure Android, and now they need to ATLEASTdo that for the Desire HD with ICS. Please sign this and lets show HTC we still care about our phone and WE WANT THE UPDATE
Update: HTC Finally releases anstatement, just not a reply to this
27 July 2012: Further Explanation about HTC Desire HD Update
We've heard your feedback on our decision not to update the HTC Desire HD to Android 4.0. We completely understand that this is a controversial decision.
For more background, due to how storage on the HTC Desire HD is partitioned – and the larger size of Android 4.0 – it would require re-partitioning device storage and overwriting user data in order to install this update. While technically advanced users might find this solution acceptable, the majority of customers would not. We also considered ways to reduce the overall size of the software package, but this would impact features and functionality that customers are currently using. Even after installing the update, there were other technical limitations which we felt negatively impacted the user experience.
We believe an update should always improve the user experience and carefully evaluate each update based on this criteria. While we are very aware of the disappointment from this decision, we believe the impact to user experience was too great. We recognize this is a change from our previous statement and for that we're truly sorry.
Now Part of this is true, as we did need to system link stuff for a ICS Sense 4 rom that I am developing, but the fact still remains, they can always release a pure version of Android for developers on HTCDev or the version that hey repartitions everything. They said they want to help developers with that site, well they they need to help us. I am going to be trying to contact HTC at the start of the week, and see if thecorporate office will pick up, or call me back.
Update 2
Update information for HTC Desire S, HTC Rhyme, and HTC Incredible S
We're really excited that we've already released Ice Cream Sandwich for a number of devices! While we know many customers are comfortable with their existing software, we also know others want the newest software available. For those of you who want that option, we're pleased to say that we'll be making ICS available for download on three devices: HTC Desire S, HTC Rhyme (global SKU) and HTC Incredible S. Even though we think the majority of customers will be happiest maintaining their current experience, we felt it was important to give you the choice. Once the downloads are available, they will be posted to our HTCdev website and links to the downloads will also be provided here.
Now if they are going to do it for them, they should help us.
Links