GIVE US BACK OUR IN GAME SERVER
18
people have signed this petition.
Add your name now!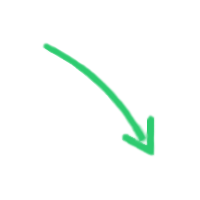 18

people

have signed.

Add your voice!
Maxine K.
signed just now
Adam B.
signed just now
OK DICE, for a whole year PC Gamers have been waiting for baited breath for the release of BF3. Hoping that it would turn out to be the game of the year to Play.
It won't make the Game of the Year List so forget it.
Battlefield 3 was released with shitloads or major problems and this is evident with the amount and the size of patches you have released, but what has screwed many players over is your inability to comprehend what the gamer needs.
One such MAJOR problem that you have fucked since the release is battlelog. Battlelog for most players is a nightmere, they lose stats, they lose wepon status and they lose their sanity trying to comprehend why Shittlelog was made.
The biggest problem that you people have screwed it the server browser system.
<B>For the people who don't know, Battlelog will only show the first RANDOM 200 servers it chooses. IT DOES NOT SORT BY PING. DICE are saying that Battlelog works the way it should because when you type a SERVER NAME in the server name filter it will show....well La-Tee_fucking_da! I can't remember the last time I joined a server because I like the name of it.
Who else joins a 700 ping server because the like the name of it????? NO ONE.</B>
Me and a mate have been sitting in our server for the past 3 hours, yes 3 hours and not one soul has joined....why?? Because the battlelog filter is shit
Players join a server because of the PING not the name of it or anything like that.
So what is this all about? It is about listening to the players and not your pockets.
There will be many servers that will close because of this stupidity.
Either enable a ping filter (You have to fix the pig problem first) or ...........
GIVE US BACK OUR IN GAME SERVER BROWSER
Please sign this petition


Links