Petition to the Government of Singapore and the Board of Directors of SMRT
12
people have signed this petition.
Add your name now!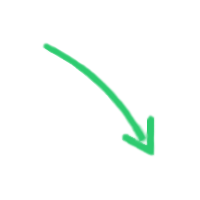 12

people

have signed.

Add your voice!
Maxine K.
signed just now
Adam B.
signed just now
Singapore has an international reputation for being efficient. While Singapore might not be the most exciting city in the world to live in, Singaporeans have always taken pride in the fact that "at least the trains run on time". No longer.
SMRT is a profit-based public transport operator that has a concession from the Government of Singapore to operate the North-South, East-West and Circle lines of Singapore's Mass Rapid Transport ("MRT") system. SMRT is responsible for keeping of our trains running on time, and responsible for maintaining public pride in our public transport system.
On 15 December 2011, SMRT failed us. Train disruptions across the North-South line left 127,000 MRT commuters stranded, and 4,000 trapped in trains. Services were disrupted again on 16 December 2011. These are not isolated incidents; they are merely the most visible. In 2010, there were 28 disruptions of MRT services, and up until October this year there have been 17. SMRT's stewardship of the Bukit Panjang Light Rail Transit ("LRT") has been similarly woeful: 32 delays between 2008 – November 2010, 8 of which lasted longer than 30 minutes.
Despite the above SMRT's net profits have grown from $56.8 million in 2002 to $161.1 million in 2011. Despite this, SMRT applied to the PTC for a 2.8% increase in fares in the latest round of fare increase in 2011 on the premise of "rising fuel prices and manpower costs".
As the profit margins of SMRT increased, so too did the wages of senior management in SMRT. CEO of SMRT Ms Saw Phaik Hwa was paid $1.85 million in cash and shares last year, an increase of 11% from the year before.
In light of the aforementioned, we, petition the Government and the Board of Directors of SMRT to restore the public's trust in SMRT by doing the following:
1. Apply to the Public Transport Council (PTC) to reverse the 1 per cent transport fare increase in August 2011 due to lapses in Quality of Service standards and pledge to apply for no fare increments until MRT delays have halved for the period of 1 year;
2. Give a full accounting of what SMRT spends on train and rail maintenance by releasing its maintenance records for the last 10 years in comparison to industry standards in other major cities like London, Tokyo, Hong Kong, New York City and Shanghai, adjusting reasonably for the relative age of infrastructure;
3. Terminate the employment of your current chief executive officer so that a more-able person can take over and provide the leadership the organisation, and the country now needs. The current CEO of SMRT has recently confirmed that she intends to take responsibility to make things right, and so will not resign. But the current CEO's expertise is mainly in retailing and marketing. She showcased this expertise by developing alternative revenue streams for SMRT during the 9 years she headed the organisation. She however has absolute lack of experience in running a large public transport organisation. This showed by the fact that the train tracks were not checked or serviced for the last 10 years, which is almost equivalent to her tenure of service in the organisation. It is obvious that the service disruptions were the result of these insufficient investments in maintenance and upgrades. As CEO, Ms Saw Phaik Hwa must take direct responsibility for these failures.
4. We also note that SMRT operates in a highly-regulated industry under rules and regulations set by the Government of Singapore and its appointees like the Public Transport Council. These rules and regulations have allowed SMRT to continue making record profits while not providing an appropriate level of service. We therefore further petition the Government of Singapore to, in the terms of reference of the Committee of Inquiry review whether the current regulatory framework for the public transport industry is adequate for the needs of Singapore today, and to accept and consider submissions from all interested parties on this question.