Give Kim Seokjin of BTS Recognition as a Vocalist & Visual
29
people have signed this petition.
Add your name now!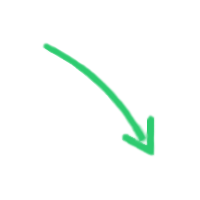 29

people

have signed.

Add your voice!
Maxine K.
signed just now
Adam B.
signed just now
Bangtan Boys, commonly known as BTS is a Korean boy group that was formed by Big Hit Entertainment in 2013. The group of seven members known as Kim Namjoon (leader/rapper), Min Yoongi (composer/rapper), Jung Hoseok (rapper/main dancer), Park Jimin (vocalist/dancer), Kim Taehyung (vocalist/visualist), Kim Seokjin (vocalist/visualist), and Jeon Jungkook (main vocalist/dancer). Although each member is suppose to be equally appreciated and involved given each of their roles in the group, the vocalist and visualist, Kim Seokjin or better known by his stage name, Jin, is greatly underappreciated compared to the other members.
Jin is given the least lines out of all the seven members despite the fact that he is vocally capable of singing more than the few seconds that Big Hit Entertainment gives him. In some of their most popular songs including Blood, Sweat, and Tears and Not Today, Jin only sings for several seconds before it switches to another member, which also happens in other songs. In addition to that, despite being the group's visualist, in recent music videos including Not Today, Jin is barely shown, upsetting many fans.
Some claim that the reason Jin gets the least lines is because his voice is more suited for ballad tracks; however, in all of the group's slow and ballad tracks, Jin once again gets the least lines, showing this is in fact, untrue. Others claim that it is based on each member's capabilities however, Jin's vocal capability is greatly underestimated based on what he has shown he can do individually (such as with his solo, Awake) and what Big Hit Entertainment provides him.
Some of the most recent incidents that have caused fans to get upset is the Wings Concept Book in which Jin revealed that although he is anxious for more lines, it is based on each member's voice colour, the Come Back Home cover, and the Come Back Home header which included only SIX members of BTS, leaving Jin out, before it was changed.
Big Hit Entertainment refuses to showcase Jin's capabilities and constantly tries to overshadow him which makes him victim to criticism that is untrue. This in turn limits his confidence in his own abilities which causes people to believe that he does not have a role in the group neither does he have any talent. However, Jin has proven countless of times that his voice and performance are outstanding and could develop into something even greater if he was given the chance to showcase them.
Jin's vocal capabilities can be shown in his solo track titled Awake, his collaboration with his fellow members Suga and Jungkook in So Far Away, his collaboration with his fellow member Kim Taehyung for the Korean drama 'Hwarang', and live performances of BTS' single Spring Day, Blood, Sweat, and Tears, Fire, and much more.
The unfair line distribution has made many armies upset, knowing that Jin is a great vocalist and deserves more lines and recognition for his contribution to the group and his role as a vocalist. He also deserves to be seen in some performances in the front line up instead of constantly being left behind even if it is only for a few seconds.
This petition is against Big Hit Entertainment who have neglected Jin as a member of BTS, unfairly distribute lines, and have prevented Jin from showcasing his capabilities that his fans know he is capable of. We can no longer wait for Big Hit Entertainment to recognize his capabilities and distribute lines fairly as we have waited four years ever since the creation of the group. That being said, in BTS' next comeback, we hope that Big Hit Entertainment FAIRLY distributes lines and gives Kim Seokjin the recognition he deserves as a vocalist and a visualist. We can no longer stand the way Big Hit Entertainment treats him and hope that this petition allows Kim Seokjin to finally be heard.
This petition was inspired by Change.org's petition, "Big Hit Entertainment: Give Kim Seokjin More Lines & Recognition As A Vocalist & Visual," which can be signed here: https://www.change.org/p/big-hit-entertainment-giv...