give a ufc contract to tyler manawaroa
48
people have signed this petition.
Add your name now!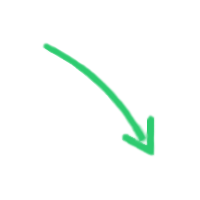 48

people

have signed.

Add your voice!
Maxine K.
signed just now
Adam B.
signed just now
hello fellow friends/family and ufc corporation. It has come to my attention Regardless of how he fares on "The Ultimate Fighter Nations: Canada vs. Australia" reality series, Tyler Manawaroa won't get a UFC contract.

After Canadian welterweight Kajan Johnson recently pointed out Manawaroa's racist Instagram post from 2012 the Team Australia fighter was told he won't be offered a contract, regardless of how he finishes on the televised series.
...
Tyler Manawaroa, a part ofTeam Australia`s squad and coached by ufcveteran Kyle Noke, recently advanced to the semi-final round of the tournament with a decision victory over Nordine Taleb. However, even if he continues winning the exhibition fights in the pre-taped eight-man tourney, he won't join the UFC's official roster once the show concludes in April.

In a statement sent to media outlets on Monday, UFC officials said a pre-show background check didn't detect the Instagram post, which Manawaroa has since deleted.

According to the UFC:

The UFC organization had hired an investigation company in Australia to conduct thorough background investigations on potential contestants for 'The Ultimate Fighter Nations' television series. Unfortunately, the background checks did not uncover all of the social media history by contestant Tyler Manawaroa. The UFC is committed to having an environment that is free from discrimination. Consequently, UFC has notified Manawaroa that regardless of how far he advances in the completed television series, the organization will not be offering him a contract to compete in the UFC. In a series of posts on Twitter on Monday, Manawaroa said "racism isn't funny" and that his Instagram post "was a joke."

Manawaroa, who turned pro in 2011 as a 16-year-old, was one of the show's more promising prospects. The 19-year-old, who was born in New Zealand but currently resides in Australia, entered "TUF Nations" with a 10-0 record and nine stoppage. TUF Nations" concludes with a live finale on April 16. Since the tournament finals count as official UFC bouts and air live on FOX Sports 1, it's unlikely Manawaroa would be permitted to compete even if he advances to the tourney's final round. I think they have made one of the worst decision ever.
Because of the fact the inconsistency of the ufc regarding racism is mind blowing, you just need to look at "chael sonnen" Light Heavyweight contender and now UFC Spokesperson. don't get me wrong, I love Chael as a fighter and his approach to fighting! But he has countlessly discriminated against Brazil as a country and its people. Yet he gets roles as a coach for TUF and is a face of the brand. His jokes about Brazil are marginal, I find them funny, but man are they racist. Seems like major double standards!
Now you've got other ufc fighters like the Diaz brothers, Thiago Silva etc. who like to do drugs then you got Brock Lesnar came out about openly homophobic saying " Now if I was a black guy and I looked the way I do, would I get asked this question 100 times.. I just happen to be a white guy that has some great genetics now".
Don't get me wrong Dana. I've liked what you've done in ufc but this decision would have tobe one of the worst decisions you have made. Tyler Manawaroa would have to be one of the most nicest people and use to label him as a racist is wrong you don't know nothing about the kid so give him a break you don't know the way he was brought up in his heritageand him getting picked on because his a New Zealander.
Tyler Manawaroa would to be the nicest guy you will ever meet not to mention probably won of the best ufc fighters to step foot in the octagon in years. so everybody who has taken there time to read this thank-you very muchand please support!!!