Girls Matter! Include Gender Neutrality in Mascot Policy from Seattle School Board
32
people have signed this petition.
Add your name now!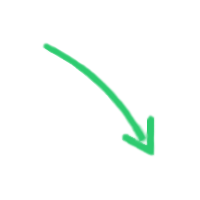 32

people

have signed.

Add your voice!
Maxine K.
signed just now
Adam B.
signed just now
My daughter attends Ingraham High School in Seattle, WA. The IHS mascot is "Rams". A ram is a male sheep. What about the ewes (or non gender-specific sheep)?? Subconsciously, this lack of inclusion has a profoundly negative, deeply rooted effect on our young women and non males. By referring to the school's teams and student body as the Rams, it promotes boys and boys teams and boys emotional well-being over the girls' teams, athletes, events and conscious and subconscious understanding of their place in a culturally unequal hierarchy. At such a young influential age, a seed has been planted (consciously or not) in my daughter's brain that to be omitted or invisible is not only acceptable, but is the norm.
As D. Stanley Eitzen states in Fair and Foul: Beyond the Myths and Paradoxes of Sport, "Names and other symbols have the power to elevate or "put down" a group. If racist or sexist, they reinforce and therefore maintain the secondary status of African Americans, Native Americans, or women through stereotyping, caricature, derogation, trivialization, diminution, or making them invisible. Most of us, however, fail to see the problem with symbols that demean of defame the powerless because these symbols support the existing power arrangements in society. Despite their apparant triviality, the symbols surrounding sport teams are important because they can (and often do) contribute to patterns of social dominance."
If my daughters are to be the new female generation that is paid and treated as respectfully as men, they need good role models and a support structure to help them do so, besides myself, the Me Too movement and Dr. Ford. Our local village needs to support them too, in every way.
South Eugene High School's community in Eugene, OR, after 90 years of being the "Axemen", have now switched to the "Axe".
Constance Van Flandern, who has two children in the Eugene School District, contended in her complaint that the Axemen team name was discriminatory and violated Title IX. Enacted by Congress in 1972, Title IX bans gender discrimination in education programs that receive federal money.
"Our goal has been to ensure all students, student athletes and teams are united under one name and one symbol moving into the school's future," South's Principal Andy Dey wrote. "I submitted this recommendation fully aware that it will not satisfy everyone, but with the hope that all members of our community will recognize that it expresses our shared values of tradition, inclusion and unity."
"Some have suggested that the name change will erase or impugn history; I do not believe that claim has merit," Dey wrote. "South is and forever will be proud of its history and traditions. This is precisely why I am recommending that the school move forward as one being represented as 'The Axe.' History and tradition are not being abandoned and, in fact, are being reaffirmed and galvanized in this next phase of school's history."
I reached out to the IHS principal, it's teachers, the Seattle School Board and the then Superintendent Larry Nyland. There was good discussion over email with teachers, but the idea received no response from the principal or superintendent.

Scott Pinkham, Seattle's district one's school board representative, responded with the current school board policy regarding mascots, which states that ethnicity and racial traits are verboten. He allowed that, "Keeping with the need for more inclusiveness, it is time to address gender specific nicknames/mascots." I thanked him for his response and have inquired several times as to the next steps necessary to address this with the school board, and have not received a reply.
IHS needs to include the other half of the student population that has been benignly neglected, by changing the mascot name to something gender neutral while furthering it's long tradition of PRIDE by galvanizing it's next phase in history that supports, includes, and inspires women.
Join the 200+ that have already signed the hard copy to help encourage our new Superintendent, Denise Juneau, and the Seattle School Board to include the need for gender neutrality in its mascot policy. The girls/women/non males of Ingraham's community and all Seattle schools deserve acknowledgement too. Please sign?
Thanks, Allison Grover, Proud Ingraham High School parent