Girls leggings
Show your support by signing this petition now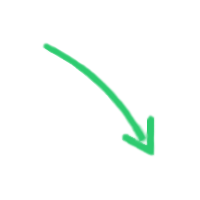 2

people

have signed.

Add your voice!
Maxine K.
signed just now
Adam B.
signed just now
To whom it may concern,
This petition is from the students of St. John's Middle School. We come to the conversation with respect.
In this petition, we ask for women in middle school to be able to wear yoga pants and leggings on free dress days without anything on top of them (skirts or shorts), and we ask that anyone wearing a skirt on a uniform day may wear leggings underneath.
We believe that the current rule is inappropriate and wrongbecause it only focuses on "form-fitting" clothing, telling women to be ashamed of their bodies. This does not express a body-positive mindset at all. Middle School is the time when we as young teenagers are creating our mindsets and becoming the people we will be in high school, college, and the world beyond. You are shaping young minds, and it is dangerous to impress a feeling of shame when it comes to our bodies.
This rule also stems from a sexist tradition of "protecting" boys rather than giving them the responsibility to respect women. Boys should not be staring at women or making them uncomfortable with objectifying comments, and if they do, it is their responsibility to stop, not the women's responisiblities to "cover up." As a dignified institution that seeks to teach students a higher moral code, St. John's should teach boys to treat women with respect.
If nothing else, tights simply aren't warm enough to wear on cold days. While there is the option of slacks, anyone who wants to wear a skirt should be able to wear the approved outfits options and not freeze. We humbly ask for permission to wear leggings underneath skirts on uniform days and leggings and yoga pants without skirts or shorts on free dress days.
We thank you for your attention and hope that you will acknowledge our voices.