Girls Education
12
people have signed this petition.
Add your name now!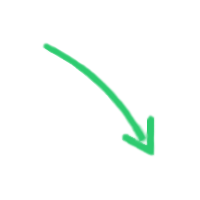 12

people

have signed.

Add your voice!
Maxine K.
signed just now
Adam B.
signed just now
I believe improving girls' access to education improves opportunity for all. This means the more you educate a girl the more better it is for all. For example, sixty five million girls are being denied from the basic right of education. If you educate a girl it improves the life of women.
Firstly, all girls worldwide have a right to education. An example is Malala Yousafzai. A very brave girl who was shot because she wanted and fighted for girls to have education. In Malala's story the Taliban didn't want anyone to have education because education is our most powerful weapon. Education was a threat to the Taliban, but Malala chose to stand up and take action. The Taliban kept on threatening her, but Malala kept writing for the British Broadcasting Corporation (BBC). Another reason is according to Unicef, approximately thirty one million of primary school age are out of school. If all women in Sub-Saharan Africa completed primary education, maternal mortality would fall by sixty per cent. Specifically, it's incredibly important for girls to have education. And everyone, especially the government, should fulfill this obligation.
Secondly, educated mothers have healthier children. For example according to Unesco (The United Nations Educational, Scientific and Cultural Organization is a specialized agency of the United Nations) if all women had a primary education, 1.7 million children would be saved from malnutrition. In fact according to The World Bank (The World Bank is an international financial institution that provides loans to countries of the world for capital programs.) formal education directly teaches health knowledge to future mothers. Another example is according to Global Partnership (The Global Partnership for Education supports 65 developing countries to ensure that every child receives a quality basic education, prioritizing the poorest, the most vulnerable and those living in fragile) child health is often linked to the income of their mothers so, girls need an education to get a good job and income. Mothers with less education they don't often have the information to properly provide for their children.
Thirdly, educating girls helps to keep women safe. when girls go to school for at least eight years,they stay healthier, have fewer children. Another reason, by keeping girls in school, girls would have a better chance for safety and security, to health and education, and to make their own life choices and decisions. Particularly, the idea that educating girls help to keep women safe because If you have an education you study and know how to protect yourself. If we go to school we learn how to protect ourselves, how to avoid getting bullied by people and if you are educated you're not ignorant to the bad things happening around you.
As you can see, education is our most powerful weapon. Give girls equal rights as boys and stop gender and education inequalities . Now we all know, is it important to educate girls. Sign this petition if you are human