GILAS PILIPINAS deserves BETTER...Give them MORE TIME to PREPARE for the 2014 FIBA WORLD CHAMPIONSHIPS!
40
people have signed this petition.
Add your name now!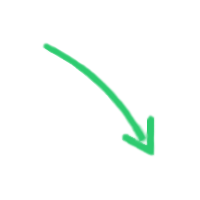 40

people

have signed.

Add your voice!
Maxine K.
signed just now
Adam B.
signed just now
During the 2013 FIBA ASIA Championships, which was held in the Philippines on August 1-11, 2013, the Filipino's immortal LOVE for basketball was seen. Every night every Filipino would "UNITE AS ONE" and show their incredible support for our national team "GILAS PILIPINAS". Armed with a fighting heart and a "never say die spirit", GILAS PILIPINAS was able to finish 2nd and eventually qualified for the 2014 FIBA WORLD CHAMPIONSHIPS.
After 25 long years...Our country will again be able to play with the "BEST OF THE BEST" in the WORLD.
But alas, it seems that our historic "Dream Date" with FIBA WORLD is in peril and might end up as a dispiriting winless stint due to lack of preparation. This is mainly because of the limited time being allocated by the PBA and its board since the FIBA WORLD is in conflict with its schedule.
We all know that the PBA is a commercial league which needs to follow a schedule in order to fulfill its objectives. But so is the CBA of China, JBL of Japan and the KBL of South Korea. All of these leagues are commercial leagues which may have been designed after our PBA which is the oldest professional league in Asia. They have different corporations joining the league with the same target or aim as the commercial teams in the PBA. But the biggest question is...If these other Asian commercial leagues can afford to have a "FIBA Friendly" calendar, lend its players to their respective National Teams, give them sufficient time to prepare for international tournaments while maintaining a productive local league....WHY CAN'T WE???
A perfect comparison would be the South Korean NT's preparation schedule which would compose of an April to May, basketball training camp; a May to June, international/abroad training; June, July, August, exhibition matches, then the stint in the Fiba World Cup in September and finally the Asian Games.
Now that is a "Blueprint for success"...Their preparation definitely projects their love for their country, their NT and basketball. South Korea is basically sending a message to its possible opponents in the 2014 FIBA WORLD joust:"We are here as a COMPETITIVEBASKETBALL TEAM and not as a group of players who might end up as TOURISTS".
We all know that Basketball is a "TEAM SPORT" and a "TEAM" cannot simply be FINE TUNED in a span of 2-3 weeks of dedicated practice, South Korea's preparation clearly shows this.
And so we PLEAD to our FAVORITE LOCAL LEAGUE, the PBA, its magnanimous board and its honorable commissioner, Angelico 'Chito' Salud...GILAS PILIPINAS deserves better. PLEASE give them more time to prepare. If possible we appeal that the GILAS PLAYERS be excused during the Governors Cup in order to give our NT ample time to prepare.
GILAS PILIPINAS, our hardworking NT coach Chot Reyes, MVP and the SBPneeds our help...
A single signature may look diminutive, but together AS A BASKETBALL LOVING NATION....UNITED AS ONE....Our signatures may be able to make a difference!

God Bless the Philippines
God Bless the PBA
God Bless Gilas Pilipinas
LABAN PILIPINAS.....PUSO!