Gee-Gee's Men's Rugby for Varsity!!
197
people have signed this petition.
Add your name now!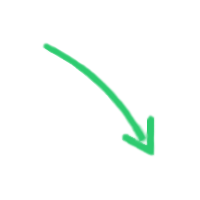 197

people

have signed.

Add your voice!
Maxine K.
signed just now
Adam B.
signed just now
The Gee-Gee's Men's Rugby Team has been a Competitive Club of the University of Ottawa for the last 15 years, promoting and gathering local, national and international talent of this country's fastest growing sport. 

Throughout these years, our Head Coach Stuart Robinson, along with a contingent of players, assistant coaches, managers and sponsors have pushed this team to higher levels of rugby caliber through relentless work and dedication. Its beginnings being competing locally in the Nation's Capital, the Men's Rugby Team is now a traveling and competitive program. The Team now travels to places such as Kingston, Montreal, Lennoxville (Québec) and New York State (and City) representing the Garnet and Grey of the University.
After more then a decade, the achievement being sought for is being recognized and  accepted into a Canadian Interuniversity Sport (CIS) league such as the Ontario University Athletics (OUA) or the Quebec Sports Students Federation (QSSF). 
By signing this petition, you know only affirm the support we have from followers of the Men's Rugby Team, such as yourself, but you also allow us to prove to these leagues that we stand as a true ambassador of the sport of Rugby in the Ottawa Region. 
Our goal is to reach 5,000+ signatures by March 31st 2013. Reaching this goal will help us to bring the best talent from Eastern Canada to play for and against the University of Ottawa.
Please visit the Facebook Group or facebook event for updates and details!
http://www.facebook.com/groups/ggrugbyforvarsity/
event:
http://www.facebook.com/events/122909764532362/

Note for University of Ottawa Students:
By entering your student number in the comments box you allow us to break down how many students sign the petition!
The Team
******************************************************************
Voilà déjà 15 ans que l'équipe de Rugby Masculine de Rugby est un Club Compétitif 
de l'Université d'Ottawa, promouvant et rassemblant simultanément du talent local, national et international du sport le plus fleurissant au Canada.
Le prochain objectif que nous visons maintenant est d'être accepter dans une ligue structurée par l'organisation des Sports Interuniversitaires Canadiens tel que les Sports Universitaires de l'Ontario (SUO) et le Réseau du Sport Étudiant du Québec (RSEQ).
En signant cette pétition, non seulement affirmez-vous votre support que nous avons pour notre équipe, mais vous nous permettez de pouvoir démontrer a ces ligues que nous pouvons représenter les valeurs du sport de Rugby dans la Région de la Capitale Nationale.
Nous visons obtenir 5,000+ signature avant le 31 Mars 2012. Atteindre ce but nous permettra d'attirer le meilleur talent de l'Est Canadien a venir jouer pour et contre l'Universitée d'Ottawa.
http://www.facebook.com/groups/ggrugbyforvarsity/

Événement:
http://www.facebook.com/events/122909764532362/

Note pour les étudiants de l'Université d'Ottawa:
En ajoutant votre numéro étudiant dans l'espace pour commentaires vous nous permettez de compter le nombre d'étudiants qui signent la pétition!
Merci de votre support!
L'Équipe
Links