Get Bud Selig out of Office and MLB!
18
people have signed this petition.
Add your name now!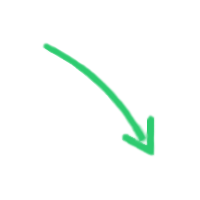 18

people

have signed.

Add your voice!
Maxine K.
signed just now
Adam B.
signed just now
Allen Huber Selig Jr. a.k.a. Bud Selig has been the Commissioner of Major League Baseball since 1992, though not formally until 1998. I believe that under Bud Selig the integraty of the sport I love has been lost. Here is a list of the things that have gone wrong under Bud... 1 - In 1992, baseball\'s owners decided that Commissioner Fay Vincent had been too sensitive to fans and players\' perspectives, and not attentive enough to the owners\' needs and owners forced him out and put Bud in as "Acting Commissioner" 2 - 1994 First year since 1904 without a World Series (In 1904 the owner of the New York Giants refused to Play Boston) 3- He was the first Team owner (Brewers) to become Commissioner. As a car dealer who owned a baseball team, Selig\'s impartiality as Commissioner was questioned, but not nearly enough. Putting an owner in charge of baseball\'s integrity was like asking a team\'s catcher -- instead of an umpire -- to call balls-and-strikes. 4 - Selig\'s daughter, Wendy Selig-Prieb, took over as "acting president" of the Brewers, and Selig\'s investment in the team was -- not immediately, but eventually -- placed in a trust. 5 - In 2000, Selig had Major League Baseball take control of each team\'s websites. Shortly thereafter, baseball began requiring fees from fans who wanted to listen to radio play-by-play on-line 6 - On 9 July 2002, baseball played its annual All-Star Game in Milwaukee. The score was 7-7 in the 11th inning when the teams ran out of pitchers, and Selig announced the game would end as a tie. 40,000+ fans at the stadium booed, chanted "refund, refund", and started throwing trash onto the field. Millions watching on television must have given Selig the finger. 7 - There was no All Star MVP given out that year. 8 - Bud Selig said the problem was the game "Did not mean anything". News flash it ment something to the fans who voted to see their favorite players. Bud changed the rules of Baseball so that what ever league won the All Star Game had home field advantage in the World Series! 9 - In 2004, 12 years after becoming Commissioner, Selig sold his interest (local fans would say "disinterest") in the Milwaukee Brewers. 10 - Commissioner of Baseball during the Steroids Era and The Mitchell Report...need I say more! OK 11 - Selig suspended Cincinnati Reds owner Marge Schott for a year in 1993 for repeated prejudicial remarks and actions. The same year, New York Yankees owner George Steinbrenner was reinstated from a LIFELONG suspension that was instituted by Selig\'s predecessor Fay Vincent. Pete Rose has claimed that he applied for reinstatement over the years and received no such consideration. It should be noted, that Rose along with his close friend and former teammate Mike Schmidt (who is a strong supporter of Rose\'s reinstatement into baseball), met with Selig in 2002, where Rose privately admitted to Selig (two years before going public with his admission) about betting on baseball. Bud refused to budge. 12 - Interleague play and divisional realignment (oddly enough, the subject that resulted in the ouster of Selig\'s predecessor Fay Vincent) 13- Abolition of the National and American League offices and presidencies. He is now Ultimate Commander of all of Baseball...no questions asked! 14 - 2000 Sold Baseballs soul!Taking away the First Game of the Season from the Reds (after a 100+ year tradition) and moving it to Japan!!! Cubs - Mets in 2000 Yankees - Devil Rays in 2004 Red Socks - A\'s in 2008 15 - 2008 Proclaiming live on international T.V. "You will not reconize Baseball in 5 years" because he will trasform it that much for international play!!! I think you get the point! As the game\'s Commissioner, Selig has done more damage to baseball than Pete Rose or Joe Jackson ever did. And those who still care about baseball can only wait and wonder what Selig will come up with next. Well I can\'t sit back and wait any longer. Enough is enough!!! Get Bud out now!!!!
Sponsor
This petition was started by \"Skinny J\" morning show host on WLRS Radio Louisville and Baseball traditionalist.