Honor Lil' Kim with CFDA Fashion Icon Award
4639
people have signed this petition.
Add your name now!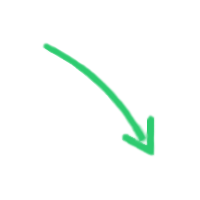 4639

people

have signed.

Add your voice!
Maxine K.
signed just now
Adam B.
signed just now
PETITION CREATED BY: Ken Doll
https://www.instagram.com/kendollnine/
Lil' Kim is undoubtedly one the most influential women in music. Her style and career blueprint has set the tone for men and women accross the board in music, movies, fashion and television. Lil' Kim came from the streets of Brooklyn and made it to the world stage, she was the first female rapper to bridge the gap between fashion and hip-hop. No female rapper was being invited to fashion shows, walking the runways and recived fashion endorsements before Lil' Kim. It's important that we celebrate our legends and icons while they are with us, over the years we have seen many people take notes from Lil' Kim and act as if those ideas were theirs. Lil' Kim is also the FIRST female hip-hop gay icon and ally.
Lil' Kim recieved backlash for her unique and brave style, while females in the future are now receiving fashion icon awards and praise for doing the very same thing Lil' Kim did. Lil' Kim has a career spanning over 20 years and she is still relevant til' this day, in 2016 she had completed a sold-out tour (Bad Boy Family Reunion Tour) as the headlining act, she also recieved a WEEN icon award and the VH1 hip-hop honors award for her legacy and contributions to the arts. In 2019 Lil' Kim received the BET 'I Am Hip Hop' ICON award for her musical legacy and impact.
Female rappers from Nicki Minaj, Megan Thee Stallion, Saweetie and Cardi B to singers like Beyonce and Rihanna often pay homage to Lil' Kim by referencing her iconography. Halloween is definitely Lil' Kim season, everybody worldwide re-creates Lil' Kim's iconic fashion. Lil' Kim is also credited for introducing the "black barbie" concept and imaging to the hip-hop game, See "How Many Licks" music video. Lil' Kim revolutionized hair and make-up, one of Kim's most ICONIC fashion statements are the colorful wigs in her game changing "Crush On You" music video and her iconic 1999 MTV VMA awards outfit which has been used as inspiration by many fashion designers and female rappers.
The CFDA honors people every year with the Fashion Icon Award, the award has so far been given to artists that Lil' Kim has influenced a great deal. The CFDA tend to give that coveted award to artists that are popular at the time which goes against what that award stands for. Lil' Kim's fanbase the beehive have been campaigning for this award since 2014, the CFDA CEO Steven Kolb is aware but hasnt directly addressed us regarding our thoughts about Kim receiving this award. We respect the CFDA highly and we are hurt and troubled to see Lil' Kim repeatedly snubbed when she has influenced many people. Publications like Vogue Magazine, VIBE magazine and other high profile magazines have all named Lil' Kim as a Fashion Icon, a Trendsetter, Influencer and a Pioneer. Lil' Kim is still the Queen and she has a leigon of fans who still support her. Let's stand together and get Lil' Kim this award as she has been through so much and deserves to be appreciated for the trials and tribulations she went through to make it easier for future artists. CFDA Winners Beyonce and Rihanna have both paid homage to Lil' Kim's iconic legacy and fashion. Voice your thoughts via the links provided below.
MEDIA / PRESS SUPPORT:
VOGUE - https://www.vogue.com/article/fashion-runway-lil-k...
THE FASHION LAW - http://www.thefashionlaw.com/home/lil-kim-a-bona-f...
RACKED - https://www.racked.com/2016/3/16/11246888/kim-kard...
AFROPUNK - https://afropunk.com/2018/12/its-time-for-the-the-...
YAHOO - https://nz.news.yahoo.com/twitter-demands-the-cfda...
JOJO CREWS - https://jojocrews.com/twitter-slams-cfda-for-not-h...
BET MUSIC - https://t.co/6vC1tSgWDE
HELLO BEAUTIFUL - Lil' Kim's Enduring Influence On Fashion And Hip-Hop | HelloBeautiful
REFINERY 29 - Lil' Kim, Fashion Icon, Hints At A Future Clothing Line (refinery29.com)
L'OFFICIEL - Nine Unsung Lil Kim Fashion Moments to Celebrate the Queen of Rap's Birthday (lofficielusa.com)
COMPLEX - The Naked Truth: How Lil Kim Changed Hip-Hop Fashion | ComplexCon(versations) - YouTube
MY SPICE TV - Vogue Says Kim Kardashian's the "Only Contender" for CFDA's 'Fashion Icon Award' | SPICE TV Africa (myspice.tv)
90s FASHION - Lil-Provocative: Getting the Lil Kim Looks - 90s Fashion World
URBAN FASHION SENSE - Lil Kim & Misa Hylton Brim Discuss 90's Fashion Sense & The Iconic Looks They've Created Over The Years (urbanfashionsense.com)
Lil' Kim CFDA Documentary: (copy and paste the links below or type "Lil Kim CFDA" on Youtube.
Part 1 URL - smarturl.it/cfdakim
Part 2 URL - smarturl.it/cfdakim2


official hashtags: #CFDAAwards #LilKimCFDA
CFDA Twitter: twitter.com/CFDA
CFDA Website: https://www.cfda.com/
CFDA Instagram: https://www.instagram.com/cfda/
CFDA Facebook: https://www.facebook.com/THECFDA
CFDA Directors : https://twitter.com/stevenkolb , https://twitter.com/dvf, https://twitter.com/voguemagazine ,
Contact the CFDA: Phone: (212) 302-1821 / Email: info@cfda.com