Get Sam Pepper banned from YouTube
557
people have signed this petition.
Add your name now!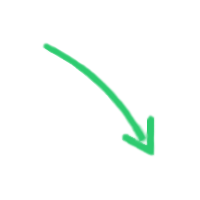 557

people

have signed.

Add your voice!
Maxine K.
signed just now
Adam B.
signed just now
Ok so. As most of you know there is a youtuber known as Sam Pepper who was famous for being on big brother, then later starting youtube. He is a person who does collabs and other things.
But is most famous for his pranks. His recent "prank" titled "Fake Hand Ass Grab Prank". In that video he would wear a hoodie and tuck one sleeve in. Therefore having a free hand. He would then go up to strangest and ask for directions and reach out his hand and squeeze there butt. Then attempting to blame it on people walking nearby. In one of the clips you can hear a women say "I don't like that.". Which also through the whole video (which has now been deleted) he is harassing them by touching them without consent.Many people sent major backlash even from Youtubers he was friends with. The twitter world went crazy with hate to him.
Fast forward to today only about a day later. Sam has uploaded a part 2 to this horrible prank. But this time instead of him doing it to girls. His friend(that is a girl) was doing the exact same thing but to guys. Which to everyone didn't change the fact that it was still harassment. In one point of the new video that is still up at the moment. You can hear a man say "I have a girlfriend" which made this obvious harassment. He is also planning to upload a part 3 of this so called "prank".
This petition is to get Sam Peppers channel taken down. These are only a few recent videos that have been very much hated. We need to stop this Youtuber asap before he does anymore of these "prank" videos that can get even worse.