Get rid of the Twitch.tv delay
79
people have signed this petition.
Add your name now!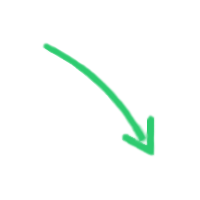 79

people

have signed.

Add your voice!
Maxine K.
signed just now
Adam B.
signed just now
Recently twitch.tv a website dedicated to live streaming video games added a mandatory delay. After talking to many streamers and fans of streams we have decided that everyone hates the new delay system lets put a stop to it.
Twitch's statement about the new delay:
"Over the past year, we've been hard at work on massive improvements to the video system. Our goal is to improve the video system's stability and scalability so that we can offer the best quality video to as many users on as many platforms as possible, all while we continue to experience explosive growth.
To meet this challenge, we've been building a new unified video system to allow us to support our continued growth and deliver the highest quality video possible. We aimed to launch theunified video system as early as possible and gather continuous feedback as we worked to make sure we were addressing the concerns of our users. We've already been using the new system for all mobile and gaming platform video distribution (iOS, Android, Xbox 360, Xbox One, PS4, etc) since May of this year. The last step in this process has been rolling this out everywhere, across all platforms.
Over the past couple of months, we worked with many partners to test the unified video system on the web, culminating with running DreamHack Winter 2013 at almost 100% through the new system with great success.
During our testing, we tracked quantitative and qualitative metrics, and we're happy that the new system performs better in aggregate in both areas. The new system has let us serve upwards of 15% more traffic than the old system using our same hardware, while still giving you an overall improvement in quality of service.
One of the nice effects of the new system is that some of our smaller broadcasters who are not yet partnered will now potentially receive transcodes depending on our current capacity. This has already been happening on our mobile viewing apps, and we're happy to now bring this to our web experience as well.
While the unified video system provides an overall service improvement, as with any complex system, there is no silver bullet. The new system prefers serving seamless video over choppy video, and will buffer more to protect your experience in cases where network performance is variable or congested. The system also enforces the previously announcedminimum broadcast requirements, to provide end users the best experience as possible.
One of the design process decisions we made upfront with the new video system was to initially value quality and stabilityof video playback over hand wave latency (i.e., the difference in time between when the broadcaster waves and when the viewer sees it). With the initial release of the unified video system, we've increased the latency by multiple seconds to make sure that we're delivering smooth video.
The video system is an ever evolving beast that we're constantly iterating on. We'll be working to drive down the latency as much as possible in the coming months, using feedback from our broadcasters and their viewers, as we highly value the interactions that chat brings to our social broadcasting communities.If you're having an unexpected experience with the new video system,please let us know using this form. We'll continue to tune and tweak the new video system in the weeks and months to come–your feedback is invaluable.
In addition to work on the unified video system, we have also been at work expanding our global infrastructure. Most recently, we upgraded our Amsterdam point of presence (POP), increasing its capacity by 200%. Also, in an effort to provide better coverage for our European users, we recently completed a new POP in Prague, CZ. Our Prague POP will be open to broadcasting very soon, possibly as soon as Saturday!
We have had a ton of fun working on this new system–internally we affectionately call it Neu Neu. We hope you enjoy it.
Cheers,
Your Video Team"