Get rid of Carlton Kirby
1737
signers.
Add your name now!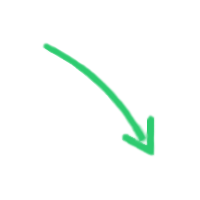 1737

signers.

Almost there!

Add your voice!
Maxine K.
signed just now
Adam B.
signed just now
NEW: Please contact Eurosport/GCN individually as well as signing. Maybe they'll finally listen.

You can do that here:
https://help.eurosport.com/hc/en-gb/requests/new

Thanks to all who have signed. I have - again - sent this to Eurosport (7/4/22, with 1,702 signatures).
If you've watched Eurosport cycling, you'll know.
My primary issue with Carlton Kirby is that he doesn't commentate on what is happening (he rambles whatever is inside his head). The major problem with this is that you cannot follow a race he is commentating on unless you are watching it - i.e. you can't have it on while doing other things and then return to the screen when it gets interesting because by the time Kirby has noticed many minutes will have passed. He also never tells you who the riders on screen are - and if he does, he's usually wrong.
3/4/22:
Commentating during the 2022 Ronde with 222km to go, Kirby says:
Aranburu could have finished as high as 5th in Milan-Sanremo, but didn't think it was worth his while so he eased off at the end and came in 13th.
Twaddle. Nobody – but nobody – doesn't sprint for 5th at the end of a Monument. Pure invention; based on nothing.
I've now just watched the end of Milan-Sanremo again: Aranburu wasn't in the first group behind Morhoric, so he literally couldn't have come higher than 10th. And within the second group, he sprints hard, coming 13th overall.
Drivel. Again.
ADDITIONAL: 13/4/21 - Some have said that this petition is 'cruel', but if you're in the public eye then you are open to criticism of your professional abilities - or are we now not allowed to criticise the abilities of authors, actors, sports people, musicians, etc.?
Also, Kirby criticises riders in almost every race. Partly, of course, that's his job - but if you give it out, you have to take it. Also, I would say many of his criticisms are unfair and/or cruel. As just one example, the long list of criticisms he has levelled at Thibault Pinot.
Next time you watch, ask yourself how many of his critiques are aimed against non-Anglophone riders.
Reasons for this petition:
If you don't like something, how else can you change it - by saying nothing?

The races are only on GCN/Eurosport. I speak no language other than English. It's their commentators or silence.
He's ruining the sport I love - I avoid many races purely because he's the commentator.
One example of his commentary, from 11/3/21 Tirreno-Adriatico:

Carlton Kirby: 'Yates is the heart and mind of this breakaway group'. Baseless. But he's British and that's all that matters to Kirby.
Carlton Kirby: : 'João Almeida, who won't worry anyone in the General Classification'. 4th in last year's Giro d'Italia.
Simon Yates drops back to the Peloton in the last 2km - Carlton Kirby: 'Yates has decided this isn't worth the candle' - i.e. he's saving his energy. Yates was obviously cooked - why else would anyone work for dozens of kilometres and then give up in the final 2km? Yates ended up going out the back of the peloton, losing 1.22.
There's also his lack of knowledge. "Simon Clarke, who should have won the 2016 Milan-San Remo" is just one in a long, long line of things he invents from nowhere and then portrays as facts, banging on about them throughout a season. (Clarke is a very good rider, but there is nothing to suggest he SHOULD have won the 2016 M-SR.)
He clearly thinks he's the star of the show. The unrelenting, inane chatter (did any of us want to know that his wife had their third child by caesarean section?), peppered with the repeated clichés (just see how many times he says 'puppy paws', 'joining the party' or a dozen or so others).
Please tell your friends: I've read so many negative comments about Kirby that unlike most online petitions this one could work.

(PS If there's anything here about donating, that's the website host - nothing to do with this petition - there is nothing to donate to.)