Get Rid of all the Dumb Preschool Cartoons on TV!
14
people have signed this petition.
Add your name now!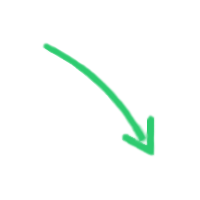 14

people

have signed.

Add your voice!
Maxine K.
signed just now
Adam B.
signed just now
Disney, Nick Jr., Disney Jr., PBS, Sprout, Discovery Family, Nickelodeon have way too many preschool shows on the mornings, the afternoon, and the night. Preschoolers need to learn from experience not from TV. Young adults and adults do not want to watch those shows. Find shows that everyone can watch together!

Sprout, get rid of the Flogals, Astroblast, Ruff Ruff, Tweet, and Dave, two of The Good Night Shows, Cailou, and The Chica Show; these shows are very dumb. Preschoolers should be in bed by 8 o'clock at night, so there is no reason for two Good Night Shows. Sprout should become NBC Past at 8 o'clock at night; NBC Past will show former NBC Shows!

PBS, get rid of all the preschool programs except for Sesame Street and Daniel Tiger's Neighborhood. Bring back Where in the World is Carmen Sandiego?, Liberty Kids, Where in Time is Carmen Sandiego?, The Electric Company, Zoboomafoo, and Ghostwriter!

Nickelodeon and Nick Jr. get rid of Go Diego Go, Dora the Explorer, Dora and Friends: Into the City, the Wonder Pets, the Teletubbies, Mike the Knight, Mutt and Stuff, Ben's and Holly's Little Kingdom, and Peppa Pig! Peppa Pig and Ben's and Holly's Little Kingdom should stay in the United Kingdom not in the USA! The Wonder Pets are annoying; they just save baby animals in stupid situations. Dora The Explorer and Dora and Friends: Into the City are just stupid; Dora always ask the audience for help. Go Diego Go is dangerous because children could get hurt trying to help an animal. Replace them all with 64 Zoo Lane, Bill Nye the Science Guy, Rugrats, Square One Television, Sponk!, Figure It Out, A Walk in Your Shoes, Legends of the Hidden Temple, Finders Keepers, and Doug!

Disney and Disney Jr, get rid of Doc McStuffins, Jake and The Neverland Pirates, the Mickey Mouse Clubhouse, Henry Hugglemonster, Miles from Tomorrowland, Goldie and Bear, PJ Masks, Chuggington, and Kate & Mim-Mim! Doc McStuffins only fixes toys and makes up words; it is just stupid. All the other preschool shows are just ridiculous and beyond dumb! Replace them with Lilo and Stitch: The Series, 101 Dalmations: The Series, Timon & Pumbaa, reruns of the Imagination Movers, Stanley, The Mickey Mouse Club, The House of Mouse, and Jungle Cubs! Those shows are way better than things on Disney and Disney Jr!

Discovery Family, get rid Transformers Prime, Transformers Rescue Bots, too many episodes of My Little Pony: Friendship is Magic, and too many episodes of the Littlest Pet Shop. My Little Pony: Friendship is Magic and the Littlest Pet Shop should be on for an hour each not for 2 hours. Transformers Prime and Transformers Rescue Bots need to be stopped; stick with the original Transformers series. Replace them with more episodes of Too Cute, Time Blazers, Jep!, Wheel 2000, and Where on Earth is Carmen Sandiego?, Peer Pressure (game show), a new version of Rescue 911, a new version of the Saddle Club, and Quiz Kids Challenge!

Children will become smarter because they're are not learning from the TV; they'll also be healthier because they aren't watching so much TV! Get rid of all of the dumb preschool shows on TV, please!