Give Jaime Wojdowski (Wojo4hitz) Access to Film in Front of the Barricades!
1036
signers.
Add your name now!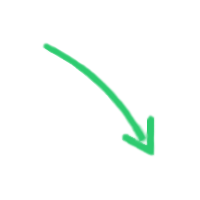 1036

signers.

Almost there!

Add your voice!
Maxine K.
signed just now
Adam B.
signed just now
There are a couple of things that everyone on this list has in common: we all love Tegan and Sara and we all watch Jaime's videos. We all watch Jaime's videos because they are the only videos that are consistently in focus, up close, look good and sound good, and that's because she's spent thousands of hours traveling and waiting in line, working to get a good spot, filming and uploading, organizing and labeling videos. We're thankful that she does it, because a lot of us rarely or never have the resources to go to a Tegan and Sara show, are too young to get into shows, or live too far away from where Tegan and Sara tour, and for us, Jaime's videos are the gateway to super-fandom. Tegan and Sara shows are about more than just music; we love the music, and we also love the stories they share, the jokes they tell, the interplay between them, and in so many cases, without Jaime's videos, we would never get to see these things, andthose really special moments would be lost forever. For others, Jaime's videos contributed directly to our transformation from a casual radio-listening fan to a super fan who travels to shows, buys everything Tegan and Sara produce, and transmits that love to others every day. Wojo4hitz captures the moments that Tegan and Sara create. If itweren'tfor her, many of us would never know about the ant infestation, about Christina Simpson (Sampson?), about the broken air organ, about Tegan's summer camp trauma, and about zillions of other stories and moments. And I don't know about you, but Iwouldn'twant to live in a world like that.
So, please, for the sake of all of us and for the 10 million+ hits on Jaime's YouTube channel, allow Jaime to film in frontof the barrier (or allow her into the venue first, or to film without a seat at seated shows; whatever it takes!) so that all we see in the video is Tegan and Sara and their lovely band and not the heads of security guards or others blocking Jaime's view, or the jostlingand jumping of those around her,or even so she doesn't have to wait out in the cold for days anymore tobe the eyes and ears of Tegan and Sara's worldwide fan community, creating and sharingthese videos that mean so very much to so many of us.
Thanks!
Jake
djsmook.smookler@gmail.com

Sponsor
Jake Smookler
Links