Get Arabella's parents to allow her to get the STRAWBERRY BED
51
people have signed this petition.
Add your name now!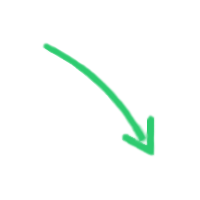 51

people

have signed.

Add your voice!
Maxine K.
signed just now
Adam B.
signed just now
I have made a YouTube video explaining it all: https://www.youtube.com/watch?v=Jxg-WE2rVi0
I would really like the have the amazon listed strawberry bed. hey, now-now-now. it's the same size as my current one, but better. don't let the toddler size bed fool you. its listed on amazon for a cheap price.
https://www.amazon.com/gp/product/B07YTSHPJG/ref=o...
We are moving soon, and I want to take this chance to set up my room. my room is also a place where I take peace in, and my workplace as I'm homeschooled so do my studies in there. I know my parents have this view of me most likely, where they don't think I'm into soft things- but really this is what I'm all about since i was 5.
When I was 5 years old, I would sit there on my GameCube, with my father and younger sister next to me, and we would play animal crossing for hours on end. on my first time playing, I had the fruit set house. I had a dream that my house would look like that when I'm older. the only setback is that it was a watermelon bed..- but I really have my heart set on this bed.
Now, when my sister was 3 she was more of the type to watch the hit children's show; "Strawberry shortcake". AND SHE HAD GOOD TASTE !!!!! AAA whenever I have to babysit (little girls are more willing), We put on strawberry shortcake, and I really like them. I like the hair, the dresses, and the names. ohmygoddddd have you seen the houses????
My mother thinks that this is a phase. that I'll get bored of this bed, but I promise you mother, I won't. I get attached to things very very easily, so I won't want to let it go. ever. you've seen me with clothes, I'll wear them until you hide them from me in the little space up-upstairs with a latter I can't get too.
I know there is so many other things to worry about in this world, and that they may kill us this year. so that's why this bed has fast shipping and is easy to build- so I can die happily in the strawberry bed.
CottageCore is very big in my life, and so was GoblinCore when i was younger. I would spend all my hours out in the woods, and eat THRIVE strawberry's. ALSO DARE I SAY, I COULD LIVE LIVEEEEE OFF OF STRAWBERRY SHORTCAKES.
Now i'm not saying something bad will happen to us if I don't get this bed readers, oh oh no. this is 2020. THE WORST YEAR EVER. and who knows? by signing this you could throw the world into a sinking pit of burning flesh. so for the worlds sake, you should sign it.
AND IF YOUR THAT TYPE OF PERSON TO READ THAT THING ABOVE AND GO: "oh, aha, I hate humans and living so I'm not going to sign it for that reason." it's the other way around for you then, oh no, you dont get to live- you'll get trapped in the tree of time just like Vaatu in Avatar.
By signing this, you can help my child like self and my current self help get her dreams. one sign or share is all it takes, I'm pretty sure just by making this they will be moved. thank you.
Thanks for reading this !! <3 your all valid