Get 2-time All American Syracuse University Center Patrick Killorin inducted into the College Football Hall of Fame
31
people have signed this petition.
Add your name now!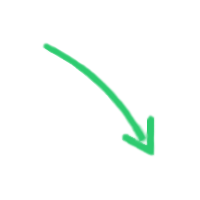 31

people

have signed.

Add your voice!
Maxine K.
signed just now
Adam B.
signed just now
My name is Jessie Killorin Keating, I'm the daughter of Patrick Killorin (SU '66, two-time All American Center, 3rd round Pittsburgh Steelers draft pick, humanitarian, business mogul, amazing dad.) Football raised me, the men who taught me honor, discipline, family, and love for the game were all the guys who played with my dad and continued to play for SU as he grew older and supported the club in every way he knew how. When Dad won the 2014 Zunic Award from the University, I spoke to this group of men on behalf of my father and felt as if they were all my Dads! They've been there for my family in great times and in the worst of times, and every one of them will tell you that my Dad has been there for them too.
I'm writing to you for help. This is my dad's final year of eligibility to be inducted into the NFF College Football Hall of Fame. This week, we were notified that Dad will be inducted into the Semi Pro Football Hall of Fame in Canton, OH on June 27 for his incredible record as a coach and player for the Watertown Red & Black. We are thrilled with this honor! But it's been a tragic oversight by the University that they have not advocated for Patrick Killorin to be inducted into the College Football HOF. He was a TWO TIME All American – once is fantastic, but twice?? He was drafted into the Pros and played until he destroyed both knees! Not uncommon. But football remained his passion, and he went directly to Semi Pro, bringing the Watertown Red & Black to an undefeated season in 1971 and 1974. I was 1 and 4 at the time J. Since then, he has been an undying supporter of the Syracuse University football team, while starting two multimillion dollar companies in Syracuse, selling them both for millions, and continuing to give back to the Syracuse community as a Hospice volunteer who literally helps people DIE, and a philanthropist who would lay down his life for Syracuse football.
In order toget a College Football Hall of Famenomination, strong advocacy must come from the Syracuse University Athletic Director Daryl Gross, who has so far not stepped up to the plate. My dad is an incredible man in so many ways, but as an SU Football player blocking for Floyd Little and the 1965 Bill Horr Award as the team's MVP, he deserves this honor. Floyd has been an incredible advocate!! But the hard press needs to come from Daryl Gross.
In a million years my dad would not advocate for himself, and any guy who knows him, knows that awards and recognition for his many talents, skills and good work don't matter to him. Only his GOD matters to him. Butit matters to me, and it matters to my family. If this is not in the cards for my Dad, so be it. But he, and all the other football stars he played with, raised me to never quit, and I will go the mat making every effort possible to see my father get his due and be inducted into the CFHOF. All of us desperately want to see this happen while my dad is alive.
My ask to you is simple – would you be willing to step up with the rest of the Syracuse community and push Dr. Gross to do the right thing? So far, hundreds have stepped up to help with a letter writing campaign to Dr. Gross and the Chancellor Syverud. My favorite letter came from Rockette Pirro, S.U. Offensive Line Coach Rock Pirro's daughter. Her wonderful dad has passed, but her words say it all. Please, help us see this through? It's the right thing, and the general feeling is that Dr. Gross's neglect of the older generation of SU players is a gross oversight:
"Dear Dr. Gross and Chancellor Syverud,
Please accept this email in support of Patrick Killorin's nomination into the National Football Foundation and College Hall of Fame.
I know you have been hearing from so many who love and support Pat, but I speak from a little different perspective - I speak as the daughter of someone who coached Pat at Syracuse University and knew firsthand of his accomplishments, dedication, and true love of SU football. My dad, Offensive Line Coach
Rock Pirro, is not here today to speak to Pat's virtues, but I can tell you that he would be the first to ask that you seriously consider endorsing Pat for an honor that is long overdue. In fact, it is truly amazing that this man has not been recognized for his numerous accomplishments by now - we cannot let this oversight go on any longer.
My dad loved Pat Killorin - he loved him as a player and loved him as a great man - because, not only did Pat excel on the SU gridiron, he has excelled in life! Syracuse University should be proud to call Pat Killorin one of its own, and I sincerely ask that you wholeheartedly ( with the heart of the Orange) to endorse Patrick Killorin to be nominated to the College Hall of Fame. He brings honor to all of us who bleed Orange.
Many thanks for your consideration."
Here is the petition the boys are backing and sending as well:
In life, as in football, the linemen are the ones who move the chains.
Dear Syracuse Football Friends and Fans,
My name is Jessie Killorin-Keating, and I'm Patrick Killorin's daughter. I may have met some of you at the Zunic Award dinner in Syracuse recently - I was the one who spoke about my dad. I'm writing because I need your help, and so does my Dad. He loves all of you like family, and would go to the mat for any one of you, as I'm sure you know, so I'm hoping you'll do the same for him.
You may have heard that Dad was chosen this week to be inducted into the American Football Association Semi Pro Football Hall of Fame in Canton, OH. (http://cuse.com/news/2014/5/16/FB_0516140316.aspx#.U3Zvv01OV1s)
This is an incredible honor, and I know he feels very good about it, but I also know that what really matters to him is the College Football Hall of Fame. He would never, in a million years, advocate for himself for anything that would put him in the spotlight. Nothing he does is motivated by a need for awards or recognition. So consider this MY mission J. My family's mission, actually. We want to see Patrick Killorin inducted into the College Football Hall of Fame because he deserves it, and this is his LAST year of eligibility.
1. I'm sure you already know, but here's what the National Football Foundation voting process looks like:
1. NOMINATIONS MAY BE MADE ONLY BY A DUES-PAYING MEMBER OF THE NATIONAL FOOTBALL FOUNDATION OR BY ATHLETICS DIRECTORS, COACHES OR CoSIDA MEMBERS REPRESENTING DUES-PAYING COLLEGES/UNIVERSITIES.
2. Statistics, newspaper/magazine clippings, records and personal recommendations by coaches, fellow players and opponents are all considered.
3. The National Football Foundation staff will screen each candidate. After ascertaining that the nomination satisfies all requirements, the nominee is submitted to the District Screening Committee (DSC) nearest to the institution where the nominee played. New nominees as well as individuals who appeared on the previous year's ballot will be included in this process.
Long story short, Syracuse University, Athletic Director Daryl Gross, and Chancellor Kent Syverud need to step up and advocate for Dad to get on the ballot. Floyd Little has been an incredible supporter, friend and advocate, but he can't do it alone.
HERE'S THE FIRST THING WE CAN DO: Copy and paste the letter below and send in an email with a personalized message of support (OR WRITE YOUR OWN LETTER IF YOU'RE SO INCLINED) to Daryl Gross (djgross@syr.edu) and Chancellor Syverud (chancellor@syr.edu). Or, you can pick up the phone and call either of them. Trust me, they know it's coming. In fact, it's already started J. Gross: 315.443.8705; Syverud: 315.443.2235
HERE'S THE SECOND THING WE CAN DO:
The Hall of Fame voting committee needs to see support from Patrick's fellow players and opponents, too. I will gather the appropriate contact information for the committee members and then we can Orange CRUSH them, too J. My family will handle sending all the stats, newspaper/magazine clippings, records, etc.
HERE'S THE THIRD THING WE CAN DO:
Reach out to more folks of influence in or outside of the Syracuse area who can help our cause. Forward them this email. Ask them to advocate, too. Who do you know? The Mayor? The Police Chief? Famous People? Big SU Donors? Pro Football Players?
Thank you all so much for anything you can do to help. The letter is below. I'll close with the best thing I've heard all day from my friend Sean Kirst, the Syracuse Post Standard columnist, who also knows how to get things done.
In life, as in football, the linemen are the ones who move the chains.
OK Boys, let's get it done.
Love,
Jessie
Dear Dr. Gross and Chancellor Syverud,
Please accept this letter as resounding advocacy for Patrick Killorin'66 (Syracuse University) to be inducted into the National Football Foundation & College Hall of Fame.
As a two-time All-American Center who was immediately drafted into the NFL upon graduation, Killorin achieved the pinnacle of athletic success. Most would consider that a lifetime achievement; for Killorin it was just the beginning. He earned success in its highest forms as a businessman, a humanitarian and a family man. This Hall of Fame induction is both well-deserved and long overdue.
Killorin represents the tradition of Syracuse's best football players as a leader on the offensive line, blocking for Floyd Little, Larry Csonka and Jim Nance. During his college career, Killorin was selected as First Team All-East and First Team All-American Center in 1964 AND 1965, won the Bill Horr MVP player in 1965, played in the '65 Sugar Bowl, the Hula Bowl, the East-West Shrine Game and the College All-Star Game. He won the Letter Winner of Distinction Award and served as Vice President of his Senior Class. Hall of Fame Coach Ben Schwartzwalder called Killorin the best center he ever coached. Syracuse University voted him the top center in Syracuse's first 100 years of football.
In 1966, Killorin was a third round draft pick to play for the Pittsburgh Steelers. When a knee injury forced retirement in 1968, Killorin helped reorganize the Watertown Red and Black semi-professional football team where he served as Head Coach and Defensive Tackle until 1973. He led the team to an undefeated season in 1971. Read more here: http://en.wikipedia.org/wiki/Watertown_Red_%26_Black
Meanwhile, from 1971 to 1985, Killorin rose in the business ranks at Syracuse Key Maintenance Products to become Vice President. In 1985, Killorin went solo and formed Patco Food Safety Inc., a nationally known Food Safety Consultancy. As President and CEO, he grew Patco into a multi-million dollar company servicing more than 20,000 retail food stores throughout the U.S. and Puerto Rico. He then built a second company, Prosan Inc., a professional Food Safety Audit and Training Company which addressed sanitation issues in the Retail Food and Restaurant Industry. Killorin sold the whole company in 2008 to BHC Holding Company.
As a humanitarian and volunteer, Killorin is unsurpassed. He won the Presidential Call To Service Award for Civic Participation in 2004, and in 2007, the United Way of Central New York Exceptional Community Volunteer Award for more than ten years of service at Hospice of Central New York. Susan Conover, manager of the Hospice Volunteer Program, said that Patrick "has provided emotional support and unconditional care and concern for those he has visited and has, in every assignment, gone above and beyond the expected role of the patient care volunteer….there is no one in our volunteer group (140 strong) that I could speak more highly of than Pat."
He also volunteers for the American Cancer Society driving patients to chemotherapy treatment, and helps deliver food to shut-ins via Meals on Wheels. He's a former softball coach to his daughter's team, a past member of the Christ The King Church's Board of Directors and a former local high school and college lacrosse official.
Today, you can still find Killorin devoting tremendous energy and time to his Alma Mater as a Board Member of the Syracuse University Football Club. He and his wife of 48 years have three happy, healthy adult children (Christen Maureen Killorin Cosgrove, Jessica Susan Killorin Keating, and Matthew Patrick Killorin) and eight grandchildren (Delanie, Richie, Maggie, Lila, Patrick, Eli, Vera and Galillee).
In 2013, Syracuse University Football Club bestowed upon him the ZUNIC Award, The Zunic Award is given annually to anyone who exhibits the courage and spirit of Mike and Judy Zunic. A former SU football standout Mike, and his wife, Judy, died tragically on July 19, 1989 when a United Airlines flight crashed in Sioux City, Iowa, killing 111 passengers. During the emergency landing, a flight attendant asked for volunteers to help with the exit door and Mike and Judy volunteered. They perished in the crash while the people in the area of the plane where they were originally seated survived. Zunic was a four-year starter at linebacker for the Orange and he received his bachelor's degree in 1981 and his master's degree in 1982, both in speech communication.
I recommend without reservation that Syracuse University, Athletic Director Daryl Gross, and Chancellor Kent Syverud fully and wholeheartedly and forcefully endorse Patrick Killorin to be nominated to the National Football Foundation & College Hall of Fame, and give Patrick Killorin his due before the time limitation of 2016. It's time to honor the man who has lived a life defined by honor - for the game of football, for Syracuse University, and for this community.
Thank you.