Gesture of Love and Support
8769
signers.
Add your name now!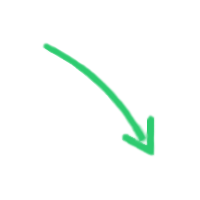 8769

signers.

Almost there!

Add your voice!
Maxine K.
signed just now
Adam B.
signed just now
To the women who have been directly affected by Jian Ghomeshi,
And to those survivors of abuse and assault who fear being disbelieved,
You should know first that there are so many of us who believe you. We understand why you fear coming forward, and want to offer a counterbalance of public support and understanding. Jian Ghomeshi's tactic of using his massive personal platform as a public figure to preemptively silence and discredit his victims is shameful.
We condemn the PR attempt to make you out to be a "jilted ex" and we see through the deplorable strategy of re-routing a conversation that should be about consent and assault to one about BDSM. No one should be abused anywhere - not on a date, not in a workplace. No one should be intimidated out of coming forward with their own stories.
We believe you.
With love and strength to you, the undersigned:
(First 100 signatures below)
Amy Lam
Sandy Miranda
Simone Schmidt
Sojourner Truth Parsons
Jake Pyne
Sheila Heti
Dionne Brand
Jennifer Castle
Owen Pallett
Caitlin Hewitt-White
Shary Boyle
Zoe Dodd
Fucked Up (band)
Farrah Khan
Carl Wilson
Bryan Fletcher Webb
Jessie Lauren Stein
Jessica Nicole Eaton
Katie Stelmanis
Maya Bankovic
Raymond Boisjoly
Mary Mann
Patrick Crean
Marjorie Francis
Summer Holland
Geoff Berner
Sonja Ahlers
Chelsey Lichtman
Lina Nasr
Shauna Thomas
Anni Spadafora
Carolyn Shapiro
Judy Rebick
Laura Ovens
Meg Watson
Lyndsey Cope
Susan Swan
Sarah Wayne
Vish Khanna
Samantha Haywood
Ben Peto
Anne Thierault
Frances Beswick
Max Fenton
Brianna Greaves
Roxane Gay
Mikiki
Paul Lawton
Daina Hodgson
Martha Ramsay
Kenneth North
Yuula Benivolski
Elita McAdam
Amy Leigh
Kathleen M Ramsay
Simon Harvey
David Oswald
charlie mac
Maddie Ritts
Giselle Dias
Leigh Currier
Sarah Kizuk
Jeff Bierk
Lana Povitz
Casey Mecija
Aurora Stewart de Pena
Erin McMichael
Fiona Ainsworth
Jonah Campell
Virgil Addison
Melanie Wilson
James Cairns
Samir Khan
Cynthia Spring
Melissa Reid
Gary Thompson
Barbara Lindenberg
Aaron Levin
Sarah Kilpack
Nathan Crook
Jay Shuster
Ella Bedard
Lauren Moses-Brettler
Steven Lambke
Max Ritts
Rachel Tennenhouse
Annasophia Vukovich
Lisa Miatello
Patrick Dedauw
Nadine Adelaar
Morton Ritts
Chanelle Gallant
Melanie Hill
Coral Short
Aerin Fogel
Lori Guest
Wendy Forrest
Vanessa
Lucy Satzewich
Kevin Hegge
Jean McDonald
Shelagh Pizey