School of Earth, Energy, and Environmental Sciences GeoCorner Undergraduate Lounge: Support Petition
140
signers.
Add your name now!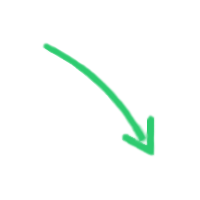 140

signers.

Almost there!

Add your voice!
Maxine K.
signed just now
Adam B.
signed just now
On the School of Earth, Energy, and Environmental Sciences Undergraduate Lounge:
As the users of the School of Earth, Energy and Environmental Sciences (SE3) undergraduate lounge in GeoCorner, we are concerned about the recently proposed changes to the space. We recognize the Educational Initiatives team's recent growth necessitates additional space but nevertheless question the viability of the prospective solution. Given that room 112 is inadequate for the four members of the Educational Initiatives team, we are hesitant to believe that it could replace the functionality of the current lounge. As first-hand witnesses to the quantity and diversity of students it supports, we believe we can clarify misperceptions about lounge usage and offer key insight into the lounge's role as a student center for socializing and academic study within SE3. We would like to engage in a conversation about how these renovations can best serve not only the interests of the Dean's Office but also those of our community, so that the new lounge does not compromise the functionality of the current one. To begin this conversation, this letter outlines undergraduate usage of the lounge - through discussion of (1) the users of the lounge, (2) the times at which the lounge in used, and (3) the uses of the lounge - in order to demonstrate its central role in the SE3 community.
INTRODUCTION TO LOUNGE USAGE
Lounge Users
Perhaps the primary misconception regarding lounge usage is that the majority of lounge users are Geological Sciences (GS) majors; that is far from the truth, as GS majors make up fewer than 50% of lounge users (see Figure 2). We were therefore disappointed that, when lounge users were supposed to be notified of changes to the lounge space on September 12th, only GS undergraduates were emailed. In reality, a variety of students utilize the space, including SE3 majors and minors, Stanford Earth Summer Undergraduate Research (SESUR) program participants and students with auxiliary interests in SE3 (see Figures 1-3).
The central location of the lounge within GeoCorner promotes interactions between these different categories of students because it directly connects the lobby, and therefore current and prospective SE3 students, staff, and faculty entering the building, and students using the lounge. In fact, we've experienced several cases wherein non-affiliated students have wandered into the lounge to inquire about SE3 majors and departmental activities before or after classes or meetings in GeoCorner.
Timing of Lounge Usage
Post-business hours usage is not observed by administrators and so may be easily overlooked; however, it is critically important to undergraduates and makes up a significant portion of weekly utilization of the lounge. Outside of normal business hours, students use the space to complete laboratory assignments together, to discuss problem sets, and to finalize charts and figures for research posters. Teaching assistants take advantage of this access by offering additional late-night office hours in the lounge, complementing students' schedules. To demonstrate lounge usage, we asked lounge users to record their time in the lounge over a one week interval beginning on the evening of Monday, October 10 and ending on the evening of Monday, October 17 (see Table 4 and Figures 1-4). The results indicate usage between 8PM and 2AM accounts for a substantial portion of the usage throughout the week (see Figure 4).
Lounge Uses
In addition to being an informal study space, the lounge serves a variety of social and academic purposes. It acts as a space for course-related meetings(e.g. office hours, see Table 1) as well as non-course activities and engagements (see Table 3).
NECESSARY FEATURES OF THE UNDERGRADUATE SPACE
Our primary motivation in writing this letter is to assure that the new lounge space allows for the same community and academic benefits as the current lounge does. In this spirit, we have compiled a list of key features and resources that reflect our conception of an effective community space (see Table 2). This list equally represents the most crucial benefits of the current lounge configuration.
Within this table, we would like to highlight two key components. The first is 24/7 access. For many students in SE3, the lounge is a second home and safe place for work and escape from busier parts of campus such as libraries and dorms. Secondly, academic resources are vital to the lounge. The drafting tables in the middle of the room allow students to spread out maps, work, and samples - a unique necessity to earth science programs wherein class projects often involve large topographical maps and cross-sections. For example, GS 55Q requires students to meet in groups and create a cross-section of California. Additionally, computers with ArcGIS, as well as other necessary programs (Matlab, Adobe Creative Suite, R, etc.), are needed for classes and research projects (see Table 2 for a comprehensive list).
CONCLUSION
As the users of the SE3 Undergraduate Lounge, we believe that strengthening lines of communication between lounge users and SE3 administrators is the best way to move forward. This letter aims to dispel a number of possible misconceptions about lounge usage. Firstly, lounge users are not primarily GS majors; rather, fewer than 50% of lounge users are GS undergraduate students (Figure 2). Secondly, time spent in the lounge outside of observed business hours is easily underestimated and accounts for a substantial portion of overall lounge usage (Figure 4). We worry that these misunderstandings may have contributed to the decision to change the lounge space. We hope that, by clarifying these misconceptions and delineating necessary lounge features, we will be able to find a compromise that meets the needs of both the Educational Initiatives team and the lounge users. For us, this means preserving the current essential features of the lounge.
FULL LETTER WITH FIGURES AND TABLES: https://drive.google.com/file/d/0B6D86s9-0l45U2hTM...