Geneva College French Program
10
people have signed this petition.
Add your name now!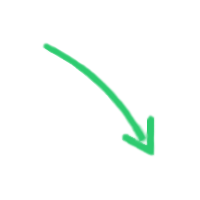 10

people

have signed.

Add your voice!
Maxine K.
signed just now
Adam B.
signed just now
The foreign language program here at Geneva is in poor shape. If you want to take a foreign language, you have the option of Spanish, or Greek and Hebrew. This is not good enough. Geneva College should expand their foreign language program to include French, because learning a second language is cognitively beneficial, to prepare students for successful careers, and to motivate students toward missions.
According to Martin L.Albert and Loraine K. Obler , "Bilinguals have the advantage over monolinguals in several language-related skills." in The Bilingual Brain. Several abilities were listed including learning new words by ear, maturing in language skills earlier, and being more verbally skillful. Dr. Judy Willis said on psychologytoday.com, "Compared to monolinguals, the studied bilingual children, who had had five to ten years of bilingual exposure, averaged higher scores in cognitive performance on tests and had greater attention focus, distraction resistance, decision-making, judgment and responsiveness to feedback." Learning a second language heightens your cognitive skills. Those who have put in the work to start learning a second language don't want to start a third language before they have finished the second. It's not fair to the non-Spanish speakers in the student body that we don't have the same foreign language opportunities. Having a French program will not only break the tyrannous one language only reputation that our school has, it will open the doors for many other language programs at Geneva.
The second reason for a French program is in business. Obviously it is beneficial to be bilingual if you are planning to work internationally or if your career field involves international communication. But I bet you didn't know how helpful a second language can be during the job hunt. "According to a 2010 survey from CareerBuilder and USA Today, employers are looking to hire a diverse workforce in the interest to appeal to an assorted consumer base. Job candidates who are bilingual in both English and another language prove to be appealing to broadening companies, and many of these jobs have bilingual pay differentials, which, according to Salary.com, range between 5 and 20 percent more pay per hour." Now you are probably saying that in a country where the number of Spanish speaking people is growing, companies look for people who speak Spanish as a second language. "In nearly every field and profession, from financial services to sales, there is a growing need to multi-lingual candidates. In addition to Spanish, companies that have offices and clients throughout the world seek employees who can speak languages from Russian to German, French and Mandarin." Taken from careerbuilder.com. As we have already seen, French is widely spoken in a large portion of the world. Aside from this, there are also many countries where French is spoken, though it is not the national language. This includes many countries in Europe.
Lastly, a French program at Geneva would increase the possibility of missions. Geneva's mission is to minister and educate a diverse community of students for the purpose of developing servant-leaders, transforming society for the kingdom of Christ. Does this mean that we are to limit our work in Christ's kingdom to the U.S.A. and South America? Many of the countries where French is spoken are in Africa, a continent that is in great need of outreach. In Matthew 28:19, Jesus commands his disciples, "Therefore go and make disciples of all nations, baptizing them in the name of the Father and of the Son and of the Holy Spirit."  Acts 1:8 says, "But you will receive power when the Holy Spirit comes on you; and you will be my witnesses in Jerusalem, and in all Judea and Samaria, and to the ends of the earth." The first Christ-followers were not limited in their outreach. They were not commanded to stay where they were. They were commanded to go to the ends of the earth. Revelations 14:6 says, "Then I saw another angel flying in midair, and he had the eternal gospel to proclaim to those who live on the earth—to every nation, tribe, language and people." How can Geneva claim to be a Christian institution if it is not doing everything in its power to prepare its students for Christ's work all over the world. How can we as Christians claim to be preaching the Gospel when we are not doing everything we can to deliver its message to people in their own language. We need to meet people where they are and that starts with learning their language. A French program  is just one small part of this, but it is a necessary step that we need to take.
The addition of a French program at Geneva would benefit the students cognitively. It would prepare them for successful careers. It would increase our ability to reach out with Christ's love to the ends of the earth. We need to use our voices to fight for the addition of a French program here at Geneva College. If you believe in equality to all foreign languages, then you will lend your voice to the cause by signing this petition. You can be a part of the change. 
Geneva College is limiting its students by the narrow scope of languages offered. We want the college to expand the language program to include french. The college will offer french courses in future years. There must be the option of a french minor for students. We want to have study abroad programs geared toward french speaking countries.
Links