Gender Care Consumers Deserve Better
127
people have signed this petition.
Add your name now!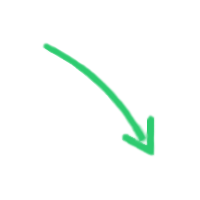 127

people

have signed.

Add your voice!
Maxine K.
signed just now
Adam B.
signed just now
Gender Care Consumer Bill of Rights

Introduction

GCCAN is a consumer rights group for any person who has previously or is currently receiving gender care related services. Our aim is to empower consumers of gender-transition related care to get the best health care possible.




GCCAN was founded by gender care consumers because we determined that the level of care we receive during or after gender care treatment is inadequate to achieve healthy mental and physical outcomes. Members of our group have been subject to harms from inadequate gender care services, and our goal is to reduce or mitigate similar harms to other consumers. The current delivery of care does not match established best-practice protocols. Established institutions often fail to balance the interests of consumers with the interests of gender care providers. We seek improvements to accountability, provider education, holistic care protocols, medical research, and public policies. We deserve better.

Therapists And Assessments
We have the right to treatments that are well-researched and that do not cause us chronic pain or trauma.
We have the right to therapists who will help us achieve the healthy personal outcomes through a variety of approaches and practices. We have the right to therapists who are aware of negative outcomes and can assist us in managing risk. Gender care providers should work with consumers to achieve holistic mental health support.
We have the right to access screening tools and assessments for mental health conditions that may interact with or contribute to our gender dysphoria. Our experience as gender care consumers has shown the lack of professional advice before committing to body-altering therapies, and we have a right to this information before making decisions.
We have the right to access peer-run support networks for gender dysphoria, including as a possible alternative to professional care. We have the right for peer-run spaces to allow for questioning and exploration of causes for our gender dysphoria without favoring transition or detransition.
Medical Treatments
We have the right to competent medical care, including reparative care for surgeries or hormones that have caused us physical or emotional trauma.
We have the right to accurate medical information about the procedures we are considering. This information should include: rates of complication, reversal options, and alternative approaches.
We have the right to access competent legal professionals who can assist us in holding gender care providers accountable for the harm we've experienced. We have the right to public policies that enable us to be made whole from the harms we've experienced.
We have the right to change, stop, or adjust our HRT (hormone replacement therapy.) We have the right to be informed of the full spectrum of possible adverse effects of our HRT, both immediate and long term. We have the right to responsive health care management that monitors the potential adverse mental and physical effects of our prescribed therapies. We have the right to clear, consistent guidelines for responsible monitoring of health through exams and testing. We have the right to clear, consistent guidelines for dosages if the consumer chooses to discontinue HRT.
Research
We have the right to high quality, unbiased, longitudinal research tracking health and wellbeing throughout the lifespan for all past and present consumers.
We have a right to be active participants in the development of research surrounding the possible adverse effects or complications of HRT and surgical treatments, rates of regret and/or detransition, and the relationship between gender dysphoria and other mental and physical health conditions.
We have the right to be active participants in the establishment of standards of care for transition and detransition related medical care.
We have a right to have our experiences recorded, acknowledged, and given consideration by researchers and medical professionals.
More information about GCCAN:
GCCAN is a registered 501(c)(3) consumer-run nonprofit organization that is non-partisan and non-ideological. Our membership represents many perspectives and experiences, and GCCAN is inclusive to all gender care consumers. As a result, our focus is on every consumer's wellbeing. We advocate for more informed consumers and better gender health care, under the presumption that the best outcome is different for each person. Our Consumer Bill of Rights outlines the necessary improvements to gender care that we seek.