Access to UnrealScript Source files for Gears Of War PC
39
people have signed this petition.
Add your name now!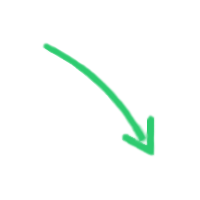 39

people

have signed.

Add your voice!
Maxine K.
signed just now
Adam B.
signed just now
UnrealScript (often abbreviated to UScript) is the scripting language of the Unreal Engine and is used for authoring game code and gameplay events. The language was designed for simple,high-level game programming.[1] The UnrealScript interpreter was programmed by Tim Sweeney, who also created an earlier game scripting language, ZZT-oop.

Similar to Java, UnrealScript is object-oriented without multiple inheritance (classes all inherit from a common Object class), and class are defined in individual files named for the class they define. Unlike Java, UnrealScript is case-insensitive, and does not have object wrappers for primitive types. Interfaces are only supported in Unreal Engine generation 3 and a few Unreal Engine 2 games. UnrealScript supports operator overloading, but not method overloading, except for optional parameters.

By making the process of modifying the game easier, UnrealScript helped enable the growth of a large modding community around Unreal. This greatly added to the overall longevity of Unrealand provided an incentive for new development.




Hello world, 




 I am making this petition in regards to the PC Gears Of Wars community that has been somewhat left with the bottom end when it comes to support for this title. Many of you bought this game on the PC with hopes to mod for it in the same manner as EPIC's other flagship title "

Unreal Tournament

". At the time of release EPIC only gave us the following at first glance: 




 Lee Perry - source:

http://bit.ly/QlSW8L 11-08-2007, 10:32 AM

"

The editor is the same one we made the game in, everything we were able to do, a modder could in theory do as well with the same tools.

" 




 Later fans were greeted with the following:

11-19-2007, 10:31 AM

<- source:

http://bit.ly/ObsCmA

"

NOTE: UnrealScript source is not available for Gears of War and programming is not supported for the game.

" source:

http://bit.ly/QN4W7g 




 Solidifying any efforts to completely branch out in the modding community with Gears in the same manner Unreal Tournament has done for years in the PC. 




 It is now 2012, this game was release November 6, 2007. It's going to be 5 years since it released, with little to almost no players in the PC community to play online. 




 EPIC has also said the following about any ports in regards to: 




Gears 2: "

Cliff

:

Gears of War is a great franchise first and foremost for Xbox 360, and therefore we're focusing on that platform for Gears of War 2. We've decided we're not going to do a PC version this time around

." source:

http://bit.ly/NexR51 




Gears 3: "

Mike Capps

:

'It was a choice. In that amount of time we could have done one big Xbox 360 update for Gears of War 3, or we could have made a PC port. It was a matter of priorities.

'" source:

http://bit.ly/qdCX0c 




 And with just recent news that Gears producer Rod Fergusson just left to Irrational Games (BioShock) it almost seems like the Gears Of Wars 360 era is coming to an end. With eminent looming of the next generation consoles Xbox:

http://tinyurl.com/xb720rum

& possible PS4. It feels like the right time to get the ball rolling to get Gears PC revived. 




 Games For Windows has been practically killed off in all purposes the moment it was allowed to be free and not connected to Gold member service. I am almost certain any contract for Games For Windows might be also expiring which would be a great time to make this petition to support it. 




 Please cast your signature so we can get unreal script source access to Gears and fully revive what is a hidden gem at the moment in the PC world. Let the world , specially the PC world know why Gears is such a truly remarkable game on the consoles. It has PC roots, it needs to come back to the PC! It's saddening to get on to play Gears PC just to see this: "no matches founds, would you like to host?" The goal is to get 10000 signatures to prove to EPIC that Gears is very much loved and that this simple addition won't require man hours / man power because in reality is just 'access' to something we were denied and which is a standard to their other games. Once it's reached 10000 signatures I will pass on the information to Cliff B. and EPIC. Thank you for your time!

Links