Griffith College poor treatment of Residents!!
46
people have signed this petition.
Add your name now!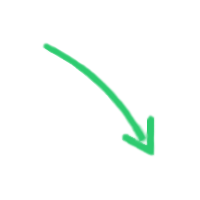 46

people

have signed.

Add your voice!
Maxine K.
signed just now
Adam B.
signed just now
Griffith College expects us to pay over 5000, sometimes 6000 euro to live in their on-campus accommodation, and yet we, as residents recieve sub-standard treatment. The apartments are not to the standard expected by the advertisment and the electrical aplliances and furniture are sometimes damaged, if not broken. To add salt to the wound the latest news as supplied by the GHR Newsletter was that: "GHR (Griffith Halls Of Residence) have allowed visitors to stay on campus providing people affected have been notified and the Accommodation Office had sufficient notice. Unfortunately, due to some residents taking advantage of this, many people staying for one night or one person staying for an extended period, GHR has seen fit to enforce the terms of the lease and not allow any visitors on campus after 10pm. This will come into effect on the 30th Nov 2007." This was delivered through our doors on the 28th Nov, a mere two days before the deadline! This is ridiculous! We have paid a colossal amount of money to live here and we are being treated like children. I\'m sure everyone can understand that some people have taken advantage of the system put in place to allow people to stay. The Accommodation office should punish these people, even kick them out if they want to. As a resident who respects and abides by the rules, I honestly don\'t care if they throw people out for breaking them if that\'s what they have to do. But don\'t punish everyone else. As for the Accommodation people "enforcing the terms of the lease", yes it does say in the lease we can\'t have visitors past ten pm, however, it was the Accommodation Office who changed their policy on it and introduced this system that allowed visitors to stay. They can\'t fall back on the lease as an excuse after supplying us with this system since the summer!! They broke the contract we didn\'t! We live in these halls! For many of us we are far away from home. A large portion of the residents are from different countries. Are they to be denied family members and friends to come and see them because they have nowhere to stay Especially coming up to Christmas this is ludicrous. Many people feel isolated and lonely when they move away from home and this policy is surely going to make things worse for the more vulnerable students. Added to this is the security on campus. If you leave the campus and return after 10pm, you must have your resident card before you are allowed to enter. Now obviously this is for security reasons, and I undersatnd that, but security has been too harsh in a number of cases. what would happen if your wallet/purse got stolen on a night out Are you to sleep on the street for the night Get a Garda to come home with you and explain that your resident card got stolen The Griffith College powers-that-be are treating us terribly and denying us the right to treat this place like our home, despite the fact we pay for it to be just that. Please sign this petition, if you agree that Griffith College should change their policies to allow visitors to stay. We are students, not prisoners!!!
Sponsor
Residents of GCD halls in dublin