BANNED FROM DONATING ORGANS
42
people have signed this petition.
Add your name now!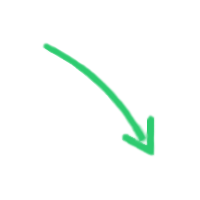 42

people

have signed.

Add your voice!
Maxine K.
signed just now
Adam B.
signed just now
The following Email was written to me by one of my best friends, who just happens to be a gay man... If you are homophobic.. then move it on out.. because if you know me at all.. you know that I WILL NOT PUT UP WITH ANY IGNORANT COMMENTS OR REMARKS ABOUT MY FRIEND\'S LIFE CHOICE!!! but if you are a liberal open minded person than please read on.... when your done reading, just think how you would feel if this affected someone in your family, or one of your best friends... \"I can hardly believe, what I have recently read.... Health Canada had now banned Gay people from donating Organs. As if the ban on gays donating blood wasn\'t far enough... Please, someone tell me, what diseases there are that I as a GAY MAN can get that any other Canadian CAN NOT get Seriously... I have said for years, that it is blatant discrimination against Gays, by not allowing them to donate blood. I for one may not ever have the wish to donate blood, (I have a small fear of needles), but, WHAT right do they have to say I CAN NOT donate it Now I can\'t even donate my organs They complain that not enough people sign donar cards, and then they deny 1/3 of the population the right to do so It makes no sense... a Hooker who sleeps with 3 different men each night could donate blood and her organs... but, I CAN NOT... nice to know I am more DANGEROUS then her!! I thought Canada was more open than that... we were the 4th country in the world to legalize Same Sex Marriage, now they are taking our rights away. It\'s funny, \'cause when I went to get my new Ontario Health Card last year they added on MY CARD that I was consenting to donate my organs.... I swear I will march back into that OHIP office, and tell them I AM GAY and that they ought to change my damn card so that I don\'t break the bloody law... This means of coarse that if any of my loved ones ever get sick and I have an organ or blood that they could use, I\'d have to stand by and watch them die.. because my blood is dirty!! Please, I am asking, heck BEGGING you to not let this happen un-noticed. Please right to your local Member of Parliament (Either by E-mail or the old Pen and Paper) and tell them it is wrong. I fear if we let this happen next they will say we can\'t RECEIVE organs \'cause we\'re GAY... you think I am being silly... well if I had said a year ago that they would ban us from donating organs, what would you have said Attached is an article I found online, from The Toronto Star. Please read it and feel free to forward this to every single person you can think of, even those outside Canada. The United States and many other nations already ban Gays from donating blood, any of them could take this step. Thank You for reading this\" If you want more info,check out the link: http://www.thestar.com/News/article/292289 -Jackie
Sponsor
This is one of my best friends.. and let me tell you, that I KNOW IF I NEED AN ORGAN OR A BLOOD DONATION... HE WOULD BE THE FIRST IN LINE!! AND I WOULD TAKE IT WITHOUT HESITATION!!!