GARY GUITEAU FOR PRESIDENT
11
people have signed this petition.
Add your name now!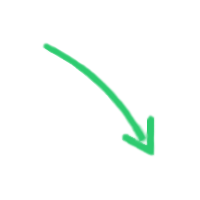 11

people

have signed.

Add your voice!
Maxine K.
signed just now
Adam B.
signed just now
Gary Guiteau for President - Haiti - 2010 Presidential Candidate Gary Guiteau was born on May 10th 1963 to Mr. & Mrs. Bazile F. Guiteau in the northeast section of Haiti in a town named Lascahobas or among the locals, "Plateau Central." Presidential hopeful Gary Guiteau has an extensive political lineage that begins in 1934 with his grandfather, Joseph Emmanuel Guiteau.

Mr. Joseph Emmanuel Guiteau, was elected Mayor in 1934. In later years his grandfather also served as a 33rd and 34th Congressman. Former Haitian President Elie Lescot, is the godfather of one of his children. His father, Mr. Bazile F. Guiteau was also involved in politics.

In 1957, Gary Guiteau's uncle, Antonio Guiteau [a journalist], also ran for a congressional seat in Lascahobas. Presidential Candidate Gary Guiteau's cousin; Maryse Guiteau, was State Secretary of Literacy, and his cousin Carl-Henry Guiteau, is currently Haiti's Ambassador in Italy.

As you can see, Gary Guiteau grew up well surrounded politically and diplomatically, learning the ropes first hand. Today, he is married and has three children. Gary Guiteau has no doubt about serving his people. In 1990, he served as a member of the Haitian parliament for F.N.C.D (Fronts National Changement et Démocratie) and the following year he was elected as Lascahobas' Congressman.

In 1991, after the first military coup and exile of President Jean Bertrand Aristide, Gary Guiteau joined the Haitian Parliament as the youngest member to restore democratic order in his country by demanding the safe return of President Aristide. Not fearing retribution, Gary Guiteau publicly denounced all accomplices who played a role in the coup and eventual exile of President Aristide. As a result, in October 1991, like his father many years ago, Gary Guiteau was exiled.

In late 1991 after leaving Haiti, Gary Guiteau became a member of the World Movement Parliament. His diplomacy placed him in the front seat among multiple countries, such as United States, Burkina Faso, Peru, Chile, Venezuela, Egypt, Columbia, Dominican Republic, Trinidad, Guadeloupe, France, to name a few.

In 1993, Gary Guiteau returned to Haiti as a member of O.P.L. (Organisation du Peuple en Lutte) or (Organization of People in Struggle). After his return to his homeland, he continued teaching the importance of democracy in order for all to cherish and respect the opinions of everyone.

In 1995, he was re-elected Congressman for a second term.

In 1996, Gary Guiteau led a high function parliamentary delegation as a special guest of the U.S. government; during which he visited many states learning about the different roles and functions of the United States' Congress.

While working with the National Assembly of Haiti, Gary Guiteau served on various commissions such as:

• President of Information Commission
• President of the Cultural Commission
• Member of the Judicial Commission – Deputies Chamber
• Public defender – Gary Guiteau fought for the appointment of more women in the Haitian parliament. He was appointed director of the Commission and carried it all the way to the National Assembly.
• (1995) Gary Guiteau was the elected Secretary of Haiti's Deputies Chamber's Bureau.
• (1996) Gary Guiteau encouraged by vote-majority within the Chamber of his political party and support of his political colleagues, he left his post as Secretary of Haiti's Deputies Chamber to return to his hometown, Lascahobas to seek a third term as Congressman;
• Currently, Gary Guiteau is the president and founder of The Joseph Guiteau's Foundation, named after his grandfather which is an environmental activist foundation that focuses on taking care of the Planet. The web address is www.fjg.org.

Presidential Candidate Gary Guiteau is a humanitarian, democratic spokesman and a civil rights defender. Taking on this role is not an easy or safe one but he continues to advocate for equality, freedom of speech and democracy, denounce misogyny.
Due to security concerns, in 2000 Gary Guiteau and his family escaped Haiti once again and briefly lived in Florida. Gary Guiteau sought political asylum in Canada. During his stay in Québec, Canada, he took a much needed hiatus from politics to focus on his education. During the course, he studied Theology and International Law at University of Québec. While attending the University of Québec, he became a member of the Haitian Students Association. Even while in exile he continued to do what he does best – help people. While in Québec he worked with various organizations to form Franco phonic branches and linked them in Haiti so Haitian families in Québec could provide financial assistance to their loved ones back in Haiti.

Presidential Candidate Gary Guiteau has spent countless hours helping those affected by the Haitian earthquake which was completely and utterly devastating. But November's election is important because there are still needs of monumental tasks of rebuilding of Haiti -- without corruption. Additionally, there is another tragedy upon Haiti -- the BP oil spill disaster. This is of great concern to Haiti which is a mostly farming and fishing country. Some farms have been destroyed due to the earthquake and now the fisheries will see turmoil. As the founder and President of the "Green Movement" Gary Guiteau wants to see the impact of this disaster not reach the shores of Haiti. Also, Gary Guiteau's "Green Movement" will attempt to align his domestic growth agenda to eliminate poverty in Haiti, design real social and economic development for the country while promoting the Earth.

Gary Guiteau's dedication and experience make him the most qualified candidate for President of Haiti. The Haitian people will vote in a democratic election in November 2010 and they will get to elect a new Commander in Chief and soon Haiti can begin to heal.
-----------------------------------------------------------------------------------------------------
Gary Guiteau's other trajectory
----
Egypt:
(September 3-5, 1994) International Conference of the parliaments on the population & development.

Burkina Faso:
(March 12-15, 1996) Attended the Seminary of the Parliaments for West & Central Africa.

Colombia:
(Inter parliamentary Union) met to negotiate on the supervision of OEA.

Trinidad:
(November 1991) Regional workshop on the mechanism for the development of international criminal justice publications to better understand the crisis in (Haiti)
Links