We request Disney for the return of \"Gargoyles\"
257
signers.
Add your name now!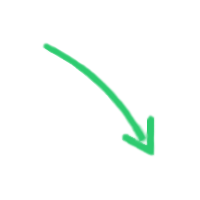 257

signers.

Almost there!

Add your voice!
Maxine K.
signed just now
Adam B.
signed just now
Greetings, This is a petition for the Disney Corporation. In 1996, an animated series was unleashed on the world. That series was \"Gargoyles\". We the undersigned request that the Disney Corporation bring back the animated series of \"Gargoyles\". We aslo, humbly request the Disney Corporation to pursue the spinoff ideas of Greg Weisman and his development team. Timedancer -- A story about Brooklyn being caught by the wayward Phoenix Gate thrown into the time stream by Goliath. Pendragon -- A spinoff series about King Arthur and the English gargoyle Griff as they search for Arthur\'s mentor Merlin, the biological son of Oberon by a mortal woman. Dark Ages -- A prequel that would have dealt with the original Wyvern Clan. It would have covered the time period before the creation of Castle Wyvern and ended with the massacre. Bad Guys -- A series featuring former enemies of the Gargoyles joined together by the Director, an American public servant. The team would have been led by Robyn Canmore, one of the hunters, and would have included Dingo, Matrix, Yama of the Ishimura Clan (exiled for what he did in Bushido) and Fang (one of the mutates of the gone astray). All of the team members would have been blackmailed into joining with Robyn and Dingo been wanted by law enforcement in America and Yama through the secret of his clan dwelling in Ishimura. The primary purpose of the team would have been to combat the Illuminati and would have also dealt with the various members redeeming themselves. Gargoyles 2198 -- A future spinoff to the gargoyles series, 2198 would have dealt with the Earth being invaded and occupied by the Space-Spawn, who have kidnapped the newly formed gargoyle clan of Queen Florence Island along with the human and gargoyle leaders there and stolen the Master Matrix (the computer processor for much of the world and the weather control center of New Camelot) located in Antarctica. New Olympians -- Would have dealt with the New Olympians introduced in the Gargoyles episode of the same name (a half-fae, half-human race) and their relations with humans after they make contact with the United Nations. Please consider this petition for all the fans of the \"Gargoyles\" animated series.
Sponsor
A Huge fan of the acclaimed animated series, \"Gargoyles\"