Game of Ponzi
1948
people have signed this petition.
Add your name now!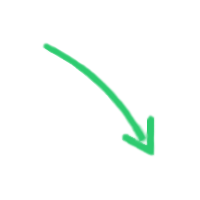 1948

people

have signed.

Add your voice!
Maxine K.
signed just now
Adam B.
signed just now
Over the past 4-5 years millions of people have dumped a large amount of funds into Game of War in hope of achieving not only a powerful empire, but building lasting friendships. Over the past 1.5 years Machine Zone has drastically changed their buisness plan from quarterly updates to 3-4 new features per week. These new updates will then be followed by ground breaking features that force players to purchase new packs just to stay active and relevant. The new features would drastically change the landscape of the game play.

Over the past 2 years Machine zone has promised a ground breaking feature called the 'Alliance City'. Dedicated packs were released for this new feature and after 2 years the feature was released with a fraction of what was promised. Bait and switch! This ponzi scheme and the bad buisness practices that is MZ and game of war are illegal and unethical. The sad part is they violate their own terms and policies. They are cyber bullying the very people that sign their checks. There is nothing different from rolling a pair of dice in a casino and spending hundreds weekly in a game then never ends. The only difference is the casinos warn you about gambling! Why don't MZ warn you about their ponzi scheme where they are constantly advertising Free to play?
Ground breaking features have forced close friends to quit the game due to the upkeep that it involves. Over the past week drastic changes have been made to the point where larger than life accounts have been dwindled down to nothing. No troops no heroes nothing!!! To top it all off when you email MZ they respond with the same generic response stating the following "With that said, please remember that Peace Shields provide the perfect cover from unwanted Attacks. I do understand that players enjoy not having to live underneath a Peace Shield but sometimes you have to do whatever it necessary to protect your City from Attack. and the kicker "I can assure you that after multiple checks and tests of our systems we have confirmed that the game mechanics are functioning perfectly and by design". Thanks for sending us all the same generic message! This confirms everything that has been stated.
This petition isn't just for change, but the power of voice. We have tried boycotts before and does it really get us anywhere? Let's sign up and get a real movement going! Let's rally up and join the real war.
By the way unlike Game of War this is Free to Play!!!