Homeschoolers in Georgia Need Your Help!
1562
people have signed this petition.
Add your name now!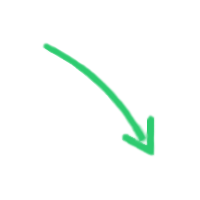 1562

people

have signed.

Add your voice!
Maxine K.
signed just now
Adam B.
signed just now
An Open Letter to the Members of the Board of Regents, University System of Georgia Joint Enrollment Policy for Homeschooled Students We are parents and grandparents, aunts and uncles, friends and neighbors of homeschooled students in Georgia. We are also current and former homeschooled students. We believe the accreditation requirement of the Board of Regents' (BOR) joint enrollment admission policy discriminates against homeschooled students and should be eliminated. We are writing to seek your support for this revision to the policy. We are not asking that all homeschoolers be admitted under joint enrollment. We are asking that those who are not overseen by a third party be allowed to apply. The current policy prohibits well qualified students from even applying. . . . Current Joint Enrollment Through joint enrollment, high school students can enroll in college courses while completing their high school coursework. The Board of Regents' admission policy requires that all students be enrolled in a high school program overseen by a third party, although the BOR did allow an exception for Clayton County students whose public schools lost SACS accreditation. Until recently, qualified homeschooled students without third party oversight were, in practice, allowed to apply and to enroll in USG schools. About 2 years ago, institutions that had previously admitted homeschooled students began refusing to accept these applications. Many very highly qualified homeschooled students are now being rejected. When students and parents have asked admissions officers why third party oversight is now required in order to apply for joint enrollment, no one can explain other than to cite Board of Regent policy. None are aware of any problems with independent homeschoolers who have been admitted to joint enrollment programs in the past nor of any issues that would have precipitated the change. In some cases, admissions officers won't even return student or parent phone calls or respond to emails. We find it disturbing that no one will clarify why the change was made and that numerous requests for explanations have been unanswered. . . . Homeschool Achievement The academic achievement of homeschoolers over the past 20 years has been well documented; numerous studies indicate higher achievement and higher standardized test scores than traditionally educated students. Dr. Angela Evans, Director of Undergraduate Admission at Kennesaw State University, states that in a study conducted by the KSU Office of Admissions, "researchers compared home educated college freshmen to their traditionally educated counterparts and discovered that the homeschoolers outperformed other students by almost a full grade point." Admissions officers in colleges and universities nationwide report higher college retention rates for homeschool students. This is an important consideration for our university system given the coming economic downturn. . . . Limitations of Third Party Oversight Many homeschoolers choose academic programs overseen by third parties. They are an option and meet a real need; we appreciate the benefits of these programs. But these programs are not always a good fit for students or families. ~Some students benefit most from rigorous individual courses that meet the academic requirements for college admission. ~Third party programs often do not provide courses in the areas of students' academic interests. ~Many families are unable to afford the cost of third party oversight. . . . Consequences The current joint enrollment admission policy is hurting students, families, and our university system. ~Students are being forced to give up their dreams. They have carefully planned, studied, worked hard, and achieved at very high levels, intending to enter college under joint enrollment. They are now submitting their applications and are being told they can't even apply. ~Students whose families can't afford to pay for third party oversight are barred from participating. Qualified students should not be prohibited from applying just because their parents have modest means. ~Some of our best and brightest students are being driven away from our university system. ~Admissions officers who recognize the achievement of these deserving students are being denied the ability even to consider their applications. . . . Conclusion We ask for your support in eliminating the accreditation requirement for admission of homeschooled students under joint enrollment. We are a richly diverse community that educates tens of thousands of the students in Georgia. We do not consider our request unusual in light of your recent action on behalf of the students of Clayton County, in which you declared that students of those public, then unaccredited, schools to be eligible to apply to University System institutions--even without accreditation. If you can eliminate the accreditation requirement for hardworking, high achieving students enrolled in a lawful form of education in Clayton County, it is only fair that you do the same for hardworking, high achieving homeschooled students who are also enrolled in a lawful form of education. We agree with the Board of Regents that qualification, not accreditation, should be the determining factor. We are confident that when admissions officers at all University System of Georgia institutions are given the opportunity to examine the academic achievements of some of our best and brightest homeschooled students, they will be eager to have many of them join their campus communities. We hope to see Georgia college admissions offices sign our open letter and join the homeschool community in seeking revision of the current discriminatory policy.
Sponsor
HA2C, Homeschool Access to College, is a grassroots organization of homeschooling parents in Georgia. We are diverse in our pedagogy, our politics, our ethnicities, our faiths. We are united in our goal to access the best college educations for our homeschooled youth. HA2C website: http://www.HA2C.org HA2C Yahoo support group: http://groups.yahoo.com/group/ha2c-ga/ HA2C on Facebook: http://tinyurl.com/HA2Cfacebook HA2C on MySpace: http://www.myspace.com/ha2cga . . . This Open Letter is endorsed by the following homeschool support groups: AAEN/Atlanta Alternative Education Network www.aaengroup.com CCHG/Commerce Community Homeschool Group http://groups.yahoo.com/group/commerce_community_homeschool_forum/ DaFHE/Dawson and Forsyth Home Educators http://groups.yahoo.com/group/DaFHE/ GHEA/Georgia Home Education Asso. http://www.ghea.org/ GU/Georgia Unschoolers http://groups.yahoo.com/group/GAunschoolers/ HEIR http://www.heir.org/ Heritage Homeschoolers http://groups.yahoo.com/group/heritagehomeschool/ HSLDA/Home School Legal Defense Association LEAD/Learners & Educators of Atlanta & Decatur http://www.leadhomeschool.org/ PEACH Homeschool http://groups.yahoo.com/group/PEACHHomeschool PEARL Home Educators www.pearlhomeeducators.com SHOG/Secular Homeschoolers of GA http://groups.yahoo.com/group/SecularHomeschoolersofGeorgia/
Links
THE GOVERNOR The BOR is appointed by the governor. Email Governor Sonny Perdue: http://tinyurl.com/perdue Jennifer Rippner Executive Director The Governor's Office of Student Achievement 205 Jesse Hill, Jr. Drive SE 1554 Twin Towers East Atlanta, GA 30334 jrippner@gov.state.ga.us . . . THE GEORGIA BOARD OF REGENTS Georgia Board of Regents: Http://www.usg.edu/ Email: chancellor@usg.edu Office of the Chancellor Board of Regents of the University System of Georgia Suite 7025 270 Washington Street, SW Atlanta, GA 30334 BOR Office: (404) 656-2202 BOR Policy on Joint Enrollment: http://tinyurl.com/5roku3 BOR Policy and Clayton County Exception: http://www.usg.edu/news/2008/082808.phtml Georgia Accrediting Commission/GAC http://www.coe.uga.edu/gac/index.html Kennesaw State University Dr. Angela Evans and Homeschooling: http://www.kennesaw.edu/admissions/presentations/ . . . UNIVERSITY SYSTEM OF GEORGIA SCHOOLS JE Policy for Homeschoolers KSU/Kennesaw State University JE Policy: http://www.kennesaw.edu/admissions/home_resources_faq.html GPC/Georgia Perimeter College JE Policy: http://www.gpc.edu/~je/JEindex_admissions.html GT/Georgia Tech JE Policy: http://www.admission.gatech.edu/jointenrollment/ WGA/University of West Georgia JE Policy: http://www.westga.edu/admiss/index_1065.php . . . PRIVATE COLLEGES JE Policy for Homeschoolers EU/Emory University JE Policy http://www.emory.edu/ADMISSIONS/admission-aid/joint-enrollment.htm OU/Oglethorpe University JE Policy http://www.oglethorpe.edu/Admission/undergraduate/joint_enrollment.asp PC/Piedmont College JE Policy http://www.piedmont.edu/homeschool/#joint . . .