Fuquay Varina for Backyard Chickens
137
signers.
Add your name now!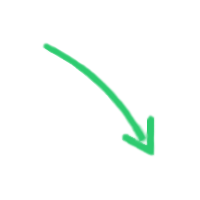 137

signers.

Almost there!

Add your voice!
Maxine K.
signed just now
Adam B.
signed just now
We are a group dedicated to changing the local regulations in the town of Fuquay Varina, NC for raising backyard chickens.



*are easy and inexpensive to maintain(when compared to most other pets)
*produce eggs that are fresh, great-tasting &nutritious
*are chemical-free bug and weed control
*manufacture the worlds best fertilizer
*are fun & friendly pets with personality

By supporting and signing this petition you are telling the town of Fuquay Varina know we want the regulations on raising backyard chickens changed. Help us in the efforts of letting every resident who wants to be able to raise chickens in their backyard as pets, provide sustainably hormone-free, antibiotic-free, cruelty-free nutritious eggs as well as excellent organic compost for gardens to their family and friends, and teach their children and the community to nurture and care for animals of all kinds do so.

If you are a Fuquay Varina resident, please note that in the comment section of the signed petition.

Current Farm Animal Ordinance and Definition for the town of Fuquay Varina:

§ 9-4086 FARM OR UTILITY ANIMALS.
The Town of Fuquay-Varina is concerned about the health and safety of its citizens in the corporate limits and the extraterritorial jurisdiction related to raising and housing farm or utility animals. The following conditions would apply in R-20, R-30 and R- 40 residential districts which permit farming:
(a) Lots, two acres or less:
(1) No farm or utility animals, fenced areas, structures or pens to raise or house farm or utility animals shall be closer than 100 feet to any side or rear yard line and 200 feet from any residential structure.
(2) No farm or utility animals shall be located or permitted beyond the front building line to the public right-of-way.
(3) Farm or utility animals shall not be located or housed within 150 feet of a well used for potable water. Where the well site is down grade from the area occupied by farm or utility animals diversions ditches developed to divert runoff away from a well site shall be incorporated.
(b) After the date of adoption of this section any violation of this section shall be rectified within 18 months after written notification is given by the Town to the property owner that a violation exists.
(Ord. PZ-93-05, passed 10/4/93)

§ 9-4012 TERM DEFINITION. (56) FARM OR UTILITY ANIMALS.
Farm or utility animals are those animals used as part of the operation of a farm, being raised as stock for livelihood, for show or hobby including by way of example, but not by way of limitation cattle, horses, sheep, goats, pigs and fowl.
Sponsor
Tonja Buchanan
Links