Fund new school construction
558
people have signed this petition.
Add your name now!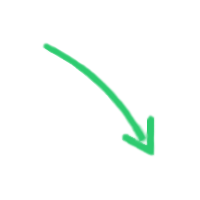 558

people

have signed.

Add your voice!
Maxine K.
signed just now
Adam B.
signed just now
We, the undersigned, request the Moore County Board of Commissioners issue the limited obligation bonds to fund the construction of the new Area 1 elementary school in response to the emergency conditions related to overcrowding at Sandhills Farm Life and Vass-Lakeview elementary schools. We, the undersigned voters, are fully appreciative of the board's desire to include the voters in decision making processes for debt accrual, but the emergent conditions require our elected officials to serve on our behalf to meet the needs of our public schools serving the children in Moore County. Further delays in this school's construction will result in increased costs as well as further delaying needed improvements to all the public schools in Moore County. Please consider the following:
Overcrowding has resulted in mobile classrooms on school campuses which present numerous safety concerns. Publicly discussing these safety concerns presents a risk of further endangering our students; information is available in the Emergency Resolution passed by our Board of Education. These conditions are not acceptable.
An increased number of enrollees results in increased traffic at our schools, presenting safety concerns related to congestion and impeding the flow of traffic on public roads leading to our schools. The public roads surrounding SFL have no shoulder and were not designed to support the amount of traffic currently traveling in and out of the school property. This presents an increased risk of accidents, inability for emergency vehicles to pass, and is problematic for residents who need to use these roads on a daily basis. This is unacceptable.
Schools operating beyond core capacity means our cafeterias are not able to support the number of students. Children begin their school day as early as 7:15, and may not have a lunch period until 1:20pm. Other students have lunch as early as 10:30am, requiring them to wait until after school dismissal at 2:30pm for their next opportunity to eat substantially. This is unacceptable.
Schools operating beyond core capacity means there are not enough bathrooms to support the number of students in our schools. Classes lose significant instructional time when having to travel to a bathroom and wait in long lines. This is not acceptable.
In the event of a weather related emergency, there is not enough space to safely shelter the number of students and staff on our school campuses. Students and staff will be forced to shelter for tornadoes on 2nd levels and in mobile classrooms. This is not acceptable.
North Carolina General Assembly legislation to reduce class sizes in grades K-2 presents an URGENT need to build this school now with a target opening in Fall 2019. This has already been delayed by one year which means that additional mobile units will be placed on our school campuses next year. It is not acceptable to further delay our school system's ability to meet these requirements safely.
Failure to approve the use of funds to begin construction on the Area 1 school now will result in increased cost. A one year delay will cost 1.2 million dollars more in construction, and up to $7Million in accrued interest on that debt. It would be fiscally irresponsible to allow this to occur.
Issue limited obligation bonds to build our school. Fund it now.