Unsanctioned Camping is Unsafe! Fully Fund Compassionate Intervention!
4321
signers.
Add your name now!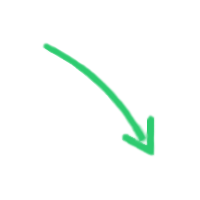 4321

signers.

Almost there!

Add your voice!
Maxine K.
signed just now
Adam B.
signed just now
We, the undersigned who live and/or work in the City of Seattle, petition the Seattle City Council to pass the portions of the budget proposed by Mayor Burgess, as follows:
1. Include Mayor Burgess' proposed funding to enable the City to continue to clean-up dangerous and illegal encampments - encampments are an illegal and unauthorized land use that pose a public health hazard, degrade the environment, and most importantly, are exceptionally unsafe, unhealthy places for vulnerable populations to live;
2. Pass the budget as proposed by Mayor Burgess that will allow the City to continue to provide services to people experiencing homelessness;
3. Pass a budget that includes funding to build more permanent housing and improve our shelter system as recommended by the Pathways Home plan; and
4. Strike down the "proviso" as proposed by Council Member Kshama Sawant that would prevent the City of Seattle from spending money, staff time or other resources to remove unauthorized encampments in most public spaces.
Protect people.
Protect the environment.
Restore public safety and health.
Below is the full body of the current draft proviso from Council Member Sawant, provided by CM Mike O'Brien's office, which will prevent unauthorized encampments from being removed from "inactive" parts of parks where plants, trees and shrubs grow or an activity is not currently taking place as well as parking strips, trailside greenspaces, hillsides, ravines, bridge underpasses to name a few. This proviso, if passed will legalize and normalize tent camping throughout every neighborhood in Seattle with only a few exceptions, such as schools. The City will be left with no funding or authority to remove them, and in fact, will be banned from doing so. Don't we all deserve better?
From: "Rawlins, Jesse" <Jesse.Rawlins@seattle.gov>
Date: Thursday, October 19, 2017 at 1:51 PM
To: "
Subject: RE: budget language re: "sweeps" funding
Hello – please find the current drafted language for the proviso that you have requested:
This budget proposal would place a proviso on inhabited unsanctioned homeless encampment removals while located on public property except when the inhabited unsanctioned homeless encampment is located inside school property, active right of ways including sidewalks, and activated spaces of parks. Nothing in this proviso would prevent spending towards inhabited unsanctioned homeless encampment removals while physically located on school property, active right of ways including sidewalks, activated spaces of parks, and private property.
For the purposes of this proviso, "removal of inhabited unsanctioned homeless encampments" means removing inhabitants and/or personal belongings, or providing administrative, security, or contracting support to those removals. Nothing in this proviso prevents funding from being spent on sanitation, law enforcement unrelated to residence in an unauthorized encampment, trash removal, counseling, outreach to mitigate any unsafe or hazardous locations, and other homeless services at those unauthorized encampments.
Thank you,
Jesse Rawlins, MSW
Pronouns: He/Him/His
Legislative Aide to Councilmember Mike O'Brien