Full Contraceptive Insurance Coverage
26
people have signed this petition.
Add your name now!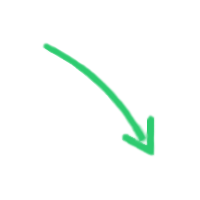 26

people

have signed.

Add your voice!
Maxine K.
signed just now
Adam B.
signed just now
Full Contraceptive Insurance Coverage:
For fewer abortions, fewer teen pregnancies, and fewer unintended pregnancies
Help fight to keep copay free contraceptives available to all women!
We, the citizens of America, petition the Secretary of the U.S. Department of Health and Human Services to continue to oppose the co-pay exemption rule. We are aware that as the policy now stands, only houses of worship will be exempt from the new law that requires health insurance plans to cover all government approved contraceptives, without co-pay. We do not want this exemption to extend to other religiously affiliated entities, such as hospitals, colleges and universities, because this would deny coverage for contraceptives to millions of women. With this petition we provide you with support for our common goals.
Background Info:

What is the New Law?

-On August 1st The Obama administration issued new standards that require all health insurance plans to cover all government-approved contraceptives for women, without co-payments or other charges.
-The new rules will take effect for all insurance plans starting Aug. 1, 2012, and will apply to much of the population by the start of 2013

How Will the New Law Help?

Prevent unintended pregnancy:
More widespread contraceptive use will reduce rates of unintended pregnancy, teen pregnancy, and abortion.
-Cost is often a hindrance to contraceptive use
-Approximately half of the pregnancies in the US are unintended
-About 40% of unintended pregnancies result in abortion

Save us money:
-Half of the children covered under Medicaid were unintended and it is a lot cheaper to provide birth control than it is to raise a child

Who is Exempt?

Currently Exempt
Certain religious institutions are exempt from providing contraceptives without copay, due to the preservation of moral ground.
-Included in the exemption are: religious entities that hire co-religionists, serve co-religionists and exist to promote religious teaching, mainly including houses of worship.

Trying to Become Exempt
Opponents of the new policy are trying to spread this exemption to:
-All Catholic hospitals, charitable organizations, elementary and secondary schools, and colleges and universities
-Some opponents of contraceptives are pushing to allow all employers to opt out of providing contraceptives coverage if it offends their conscience.

Effects of Being Exempt

-deny coverage for contraceptives for millions of women who may not be Catholic and may disagree with the church's stance on birth control
-deny religious freedom of employees by taking reproductive health care options away from them


People Involved

Opponents
Roman Catholic Church
United States Congress of Catholic Bishops
Family Research Council

Proponents
Kathleen Sebelius – Secretary of Health and Human Services
Jon O'Brien
-president of Catholics for Choice
-testified that 98 percent of sexually active Catholic women in the United States have used a form of contraception banned by the Vatican


Links