Full Android for BlackBerry 10 Devices: For New Life on our BlackBerry Devices
20
people have signed this petition.
Add your name now!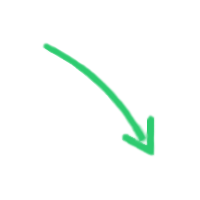 20

people

have signed.

Add your voice!
Maxine K.
signed just now
Adam B.
signed just now
I'm doing this based on my own beliefs and my own hopes for a brand that, simply put, I'm obsessed over.
Ever since I had my first mobile phone, an old model Samsung (if I'm not mistaken) I've had the pleasure of clicking on keys to communicate with. It first started with the numerical keypad, clicking meticulously away to get just the right letters and numbers; not to mention the smiley faces, for that single text.
Then come the qwerty keyboard (Nokia C3), blazing away through texts and having a blast with touch-typing.
Then, finally, I came to BlackBerry, a legendary phone that I've always eyed, popular with the masses at the time.
To this day, I've used the Torch 9800, Curve 9320, BlackBerry Leap, and currently, my beloved BlackBerry Passport.
Occasionally, I've had to use other smartphones due to problems faced with my BlackBerry devices; Curve 9320 had battery issues, moved to the first gen. Motorola Moto G; then was gifted a Leap, but that got cracked from a minor car hit (moved to an emergency Xperia J), lastly got the BlackBerry Passport.
I've also been privileged to test this year's latest flagship, the Samsung Galaxy S7 Edge, with the controversial keyboard case, for review.
Going back to the Passport, just felt better.
But here's the thing, Android...is...good.
Preferably, I'd go with BB10. Fast, intuitive, and just feels more productivity focused. But without much app support, native apps on BB10 are just lagging behind its counterparts; Android and iOS so much.
And don't get me wrong; I don't need a thousand and one apps to quench my smartphone usability thirst.
But let's face it; the native Facebook app (even before the dreaded update to full mobile browser), lacked in full interactive use (no viewing of tagged material in Hub, no ability to reply to individual comments, etc...), there was no proper Page Manager, Instagram is non-existent (third-party apps need to be paid for and sometimes are non-reliable even after having been paid for), Telegram is non-existent, and the list just goes on.
And I stress on these apps, particularly, because it's these apps that broke the BlackBerry loyalty for some people that I know.
I got my Passport from a user that needed Telegram for work. He moved on to a iPhone 6S Plus.
Others moved on because they need the Facebook Page Manager's app to run their business's social media.
And I can run through a million and one other reasons, but they're still part of the BlackBerry community.
They still talk about the brand, albeit, perhaps condemning it even more because of how much it lacks.
But I know, they'd definitely want to see their beloved brand become better.
Now, I understand this petition may do nothing more than just be a place for myself to rant and vent my frustrations over whatever has happened.
It could be the same for you.
Reaching a high number of signatures, it could even raise an eyebrow or two with employees from BlackBerry; even better, their execs.
Best, with Mr. Chen himself.
And to me, honestly, I feel John Chen, BlackBerry's CEO, is trying his hardest to
i. Make BlackBerry a successful company again.
ii. Cater to his loyal fans.
With his lay-offs and acquisitions, we can see his attempts to making his company turn-around, growing itself into a software company that, I predict, may become it's identity in the future.
But I can also see that he's trying to at least retain his loyal fans of BlackBerry by not getting rid of the hardware sector long before what many investors and analysts said that BlackBerry should do to make the company successful.
Even so, some fans have already started leaving BlackBerry because, they just can't work with them anymore.
And the Priv? Sorry to say, but, it really is just too expensive from the get go. With its specs and performance, and less than utterly convincing reviews from many tech-reviewers, the high price just makes it a hard buy for many casual users.
Now, the Rome and Hamburg? Mid-tier? Could stand a chance for newer customers wanting to try a new generation of BlackBerry devices.
But I'd like to stress again the current users.
I'm #TeamBlackBerry.
I'm using the BlackBerry Passport.
But with communications support, through apps, not being as good as Android or iOS, issues with Google Play Services and APKs, Snap and Sachesi, I do worry that my investment with the BlackBerry Passport will be a losing one.
Looking through Crackberry forums, I can also feel how devastated how some have been excited to just recently purchase the BlackBerry Passport Silver Edition, only to know that support for it (updates and such) are not being focused on, and that Priv has been in the spotlight. Makes us feel like we're really nothing more than just giving money to a brand that we trust, and not the fans that BlackBerry has nurtured.
That's why, I sincerely believe, that going Android with our BB10 devices, could be the best way to retain the current BB10 user base.
I'd like to hold on to my Passport as long as I can because its size, actually, makes it more comfortable for me to hold than an ordinary, candy-bar shaped device.
Typing just feels more relaxed, having more space for my thumbs to hit on.
And that screen, actually feels like a mini-computer right in the palm of my hands.
And to have to let go of my device, for not allowing me to actually communicate with it, is just sad for my BlackBerry.
I really hope that a full-fledged, Android update could come to our BlackBerry 10 devices; possibly through dual-booth as has been done with other devices (like the Elephone Vowney with Android 5.0 and Windows 10).
Image from Instagram user: @realdhabkirk