FS Lease Changes
41
signers.
Add your name now!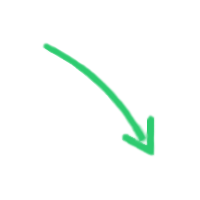 41

signers.

Almost there!

Add your voice!
Maxine K.
signed just now
Adam B.
signed just now
RE: New FSVS lease changes

Dear First Sight Vision Services:

While we understand that some changes need to take place in order to put FirstSight in a position to comply with law, the new changes to the Provider Manual, Fee Structure and Procedures, require further changes and amendments to provide a fair relationship for both parties. We, as a collective group of subleasing doctors with FSVS have the following concerns and hope that we can work together to come up with better solutions to help FirstSight comply with the new regulations without sacrificing our ability to grow and operate our independent sublease:

Most Importantly - Sub-occupancy Fee: We propose a decrease in rent, equivalent to the fair market value already established in other states, i.e. a fixed rent structure. With FSVS no longer providing Merchant Terminal support and removing all IT/equipment support, the current rent of 15%/10% of gross along with deduction of $5 per FSVS member is not justified. We propose that the new rent rate to be reduced, to reflect the amount of support that FSVS is no longer providing and the increase overhead shifted to the subleasing doctors.

Other concerns:

1. All First Sight members:
a. exam fees, including fees for glasses, contact lenses and any other services provided to FSVS members should be charged to the FSVS merchant terminals. Separating charges between two merchant terminals will cause increased confusion for the patient as well as increase staff time during patient check out.
2. Fee Structure for CL: There should be at least 2 tiered or more instead of reducing to 1.
a. As stated by FSVS , CLs Co-Pay should not be intermingled with FSVS, as it is the responsibility of the doctor. Thus, subleasing doctors should have full control on CL Co-Pay. Doctors should have the choice to either keep prices at $89 and $114, or maintain the same fee for both. More specifically, doctors should also have the right to set CL Co-Pay at any fee that they deem appropriate for their market area.
b. If an exam increase is desired, we propose to have the ability to increase the CLs exam fees for multi-focal and mono-vision fits (amount TBD by the individual doctor). This increase in fee is validated due to increase chair time and complexity.
c. Fits for specialty lenses like RGPs, Scleral, Ortho K lenses are to be determined by the doctor.
This petition may be amended with an addendum as doctor's continue to voice their suggestions and concerns.
We trust that you will consider our requests and look forward to working with FSVS to develop a plan that would be more fair for everyone.