Förbjud ved- och pelletseldning i samhällena!
22
people have signed this petition.
Add your name now!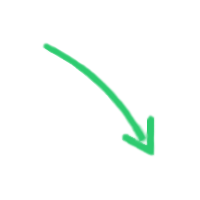 22

people

have signed.

Add your voice!
Maxine K.
signed just now
Adam B.
signed just now

EFFEKTERNA AV DE GIFTIGA CANCERFRAMKALLANDE RÖKGASERNA FRÅN DEN SKENANDE VED-, PELLETS- och FLISELDNINGEN I VÅRA SAMHÄLLEN

RÖKGASERNA FRÅN VEDELDNING, FLISELDNING och PELLETSELDNING DÖDAR. Men alla dess skadliga och dödliga effekter tystas effektivt ner av både politiker, myndigheter och media. Småskalig vedeldning är det tredje största miljörelaterade cancerhotet i Sverige. Sotpartiklar och polyaromatiska kolväten bedöms vara samhällets största enskilda källa till cancer. Barn som växer upp där luften är förorenad får sämre lungkapacitet. Risken att dö i hjärtinfarkt eller att drabbas av stroke är nästan fördubblad i områden där luften är mer förorenad.

Den skenande ved- och pelletseldningen i villakvarteren har förvandlat livet till en stinkande mardröm av cancerframkallande luftföroreningar, tjära, partiklar, VOC, PAH, kvävedioxid, dioxiner och ökat marknära ozon. Luftföroreningarna orsakar cancer, stroke, hjärtinfarkt, förmaksflimmer, leukemi, genskador, KOL, lunginflammation, astma, bronkit och försämrat immunförsvar.

Satsningen på bioenergi är ett gigantiskt svek mot alla människor, våra barn, vår miljö, natur, våra framtida generationer och hela vår planet - den ökar även växthuseffekten (det är en myt att bioenergi är "koldioxidneutral". Läs pressmeddelande här där bl a 90 framstående forskare från hela världen protesterar mot politikernas totalt felaktiga påståenden.)

Att gå från vår tidigare rena friska luft i våra hem och villakvarter, skapad genom att våra bostäder värmts av direktverkande el till att det nu spys ut dödliga och skadliga luftföroreningar från den skenande ökningen av ved- och pelletseldning istället, är att gå hundra år baklänges i utvecklingen och visar varken på klokhet, omsorg, moral eller ansvar.

Läs fakta på länkarna här intill. Se filmen där lungspecialister och läkare informerar om den skadliga vedeldningen.

Låt oss hjälpas åt att stoppa de cancerframkallande och skadliga utsläppen och istället rädda liv och miljö!

Links
Lungspecialister och läkare om den dödliga vedröken
www.friskluftnu.se
www.burningissues.org
Ren och hälsosam luft i vår boendemiljö
Where There's Smoke, There's Sickness: Wood Smoke now a major Northwest air polluter
Heart attacks, strokes, high blood pressure, asthma attacks and premature death – in addition to cancer – all are linked to wood smoke pollution.
www.citizensfeh.com
Wood Burner Smoke
Health Impacts of Wood Smoke
Kraftigt förhöjda halter av cancerframkallande ämnen på grund av vedeldning
Här är ett exempel på hur vedeldning förvandlar en stad i Nordpolen till en mardröm av luftföroreningar och sjukdomar. Läs om den förtvivlade mamman till bebisen: "She's crying because she can't breathe":
Wood smoke is 12 times more likely to cause cancer than the same amount of tobacco smoke.
Wood smoke is especially rich in some of the same carcinogens found in tobacco, but it is chemically active in the body 40 times longer than cigarette smoke.
Läs mer i: CancerBrochure
Höga halter av luftföroreningar i Aten på grund av ökad vedeldning
Wood-burning stoves and fireplaces no longer allowed in Montreal as of 2021
En stor andel av luftföroreningarna som sprids utomhus kommer in i bostäder, skolor och daghem
Partiklarna från förbränning är värre än de från slitage eftersom utsläppen sker vid våra bostäder
Wood smoke major source of pollution in winter
Over half of organic air pollution in Europe during winter comes not from fossil fuel burning, but from home fires, and burning of agricultural and garden waste products.
American Lung Association of California is urging the public to avoid wood burning
Burning wood emits harmful toxins and fine particles in the air that can lead to heart and lung disease and even death. Wood burning generates dangerous toxins for example dioxin, arsenic and formaldehyde.
Wood burning banned in Bay Area on Christmas Eve
Winter air pollution is mainly caused by particulates or soot pollution from wood smoke
Wood smoke from Bay Area holiday fires made air quality so bad it rivaled 2008 wildfire conditions
Much of outdoor formaldehyde and acrolein releases in Oregon comes from burning wood.
(formaldehyde = carcinogen acrolein = a lung irritant, used as a chemical weapon during World War I. Studies on rats have shown an increase in cancerous tumors, connetions have also been shown in lung cancer.
Intertek Study funded by Environment Canada, 2002 proves Dioxin Furans Increased 400% in Certified Stoves
Luftföroreningar
Hälsoskadliga luftföroreningar
Brev till miljöminstern angående vedeldning från Astma- och Allergiförbundet
Utsläpp av dioxiner ökar med bioenergi
Hälsoeffekter av luftföroreningar
Femtio år efter Londonsmogen tar luftföroreningarna ännu många liv
Bröstcancer kopplat till luftföroreningar
(
hela studien
) ("miljögodkända" braskaminer ger mycket stora utsläpp av NO2! Vedrök innehåller alla de i studien nämnda luftföroreningarna och cancerframkallande ämnena! T ex
här
ser du vad vedröken innehåller)
Luftföroreningar ökar risken för barncaner
(Ved- och pelletsrök spyr också ut de giftiga ämnena kolmonoxid, partiklar, kväveoxid, kvävedioxid, 1,3-butadien och dioxiner)
Luftföroreningar ökar risken för hjärtrusningar
90 % av de cancerframkallande PAH, sot och tjärpartiklar kommer från vedrök, endast 10% från trafiken enligt en ny dansk studie
Biomass incinerators are a known cause of serious disease, especially to children
.
They emit significantly more pollution than other forms of energy, even coal
, including carbon monoxide, nitrogen and sulfur oxides, and volatile organic compounds, and particulate matter of which there are no known safe levels. Because these incinerators will spew these poisonous compounds 24 hours a day for up to 30 years, they will cause generations of serious health problems that lead to illness and early death.
Att elda med ved och biobränsle ökar växthuseffekten
Forests accumulate carbon and sequester it for hundreds, even thousands of years.  By increasing logging in our nation's forests, we will be destroying the best carbon sequestration ecosystems on earth – natural forests. Trying to solve global warming by cutting down forests and burning them in incinerators is like shooting holes in the Titanic to let the water out – it doesn't work – in fact the opposite happens.  Cutting down forests and incinerating the trees releases carbon and causes more global warming."  Ross continued, "Calling tree incineration "clean energy" is really tricking the people, not solving our energy crisis.
90 Scientists Urge Congress Not to 'Cook the Books' in CO2 Accounting for Biofuels, Other Bioenergy Sources
Read the full list of the 90 scientists and the text of the joint letter
Luftföroreningar ökar risk för torka och översvämningar
Dansk begäran om stopp för vedeldning
En rad danska miljöorganisationer kräver att politiker och myndigheter ingriper mot alla vedeldade värmekaminer, kakelugnar och öppna spisar som anses utgöra en hälsorisk för folket. De orenade utsläppen från de vedeldade värmekällorna är lika farliga som passiv rökning och dödar mellan 200 och 2 000 danskar varje år, hävdar miljöorganisationerna i ett öppet brev till miljöministern Troels Lund Poulsen (Venstre). Det handlar om sammanlagt omkring 600 000 vedeldade värmekällor i de danska hushållen.
Den skadliga vedeldningen orsakar luftföroreningarna
Vi hade den renaste luften i världen när vi värmde våra hus med el - nu kan vi inte andas pga de giftiga rökgaserna från den skenande vedeldningen. Medan resten av världen kämpar mot de skadliga luftföroreningarna sponsrar Sveriges politiker genom rotavdrag, uppmaning och rådgivning till att öka dem!
2 miljoner människor dör varje år pga luftföroreningarna från vedeldning
U.N. Secretary General Ban Ki-moon said in a recent speech that at least 2 million people die each year because of indoor air pollution. The deaths mainly occur in developing countries, where access to electricity is scarce and people rely on harmful biomass fuels
Sverige hade förut den renaste luft man kan ha eftersom vi värmde våra hus och fastigheter med elvärme från vår kärnkraft och vattenkraft. Nu förgiftar Sverige istället vår luft, våra hem, våra barns miljö, lekplatser och skolor, vår luft och natur, med de giftiga rökgaserna, dioxiner och skadliga partiklar från den skenande ved- och pelletseldningen, sponsrat via ROT-avdrag och uppmuntrat av bl a politiker, media och staten och miljöföreningar (!) 

medan andra länder istället ger bidrag för att byta från vedeldning till att värma sina hus med el!

se ex i Health Impacts of Wood Smoke:
"The pollution levels have improved as residents have switched to alternative home heating sources, especially eletricial."

The Olympic Region Clean Air Agency (ORCAA) is offering up to $1,000 to qualified Thurston County residents who want to change from wood burning to gas or electric heating systems.
Air pollution control agency increases the rebates for homeowners who convert their existing wood-burning fireplaces to natural gas which radicaly reduce fine particulate emissions.
Fireplaces and other wood-burning devices
used in homes in South Coast Air Basin
collectively emit more than five tons of PM2,5 emissions per day, which is four times the amount of PM2,5 emitted from all Southland power plants!
Exposure to PM2.5 for example elevates the risk of premature death from heart disease in older adults and elevates the likelihood of strokes in post-menopausal women
.


Medan Sverige nu hugger ner sina träd och grönområden inne i tätorterna plus de skyddande lägivande skogarna runt samhällena -
så höjs istället protestropen i övriga världen mot de skenande luftföroreningarna pga bioenergin och skövlingen av skogen
, se tex:
Air pollution from biomass energy
Our forests aren´t fuel
Saving our air resource
Put the brakes on BIOMASS
Stop Toxic Incineration in Springfield is a grassroots organization dedicated to stopping a proposed biomass incinerator in Springfield MA