Friendlife.com Slave Streaming Petition
165
people have signed this petition.
Add your name now!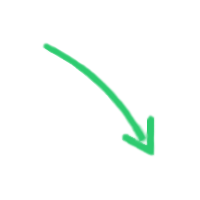 165

people

have signed.

Add your voice!
Maxine K.
signed just now
Adam B.
signed just now
Has friendlife.com screwed you over in the time you've had an account with them? Shutting down streams arbitrarily, taking away all funds that you've earned, threatening messages, or maybe even tricking you into participating in their extremely rigged contests that aren't even determined by the leadership board? Then you've come to the right place.
Friendlife has taken advantage of people for long enough. As a new streamer on their website they offer to pay you weekly for your "work" that you've done. As long as it's "not porn" they say, you can do your thing and make some earnings from it as well. However, what they forgot to tell all of their streamers is that once you make a name for yourself and start building up your cash in your account, they will try to do everything and anything within their power to take it away, accusing you of things you've never said and things you've never did, or wouldn't even dream of doing online in front of the entire world.
I've heard them accuse people of hate speech for saying a few curse words to their best friends jestingly, I've seen them shut down streams because someone took a picture of their feet with a laptop next to them and it was considered "too sexual" (I've even seen a girl's stream get shut down because they said she had too much cleavage in her face of all places), they shut down streams for having bad titles, when there's nothing wrong with them or no title at all, and even I have been threatened by the authorities for speaking my mind about the subjects, as they accused me of saying words that never once exited my mouth let alone my keyboard. And the worst part is, they take away all, yup that's right, ALL OF YOUR EARNINGS that you've EARNED ALREADY, for something that you didn't even do, and friendlife thinks that us, the people who are getting used and abused are going to keep standing for it? No, we are not. We are tired of being slaves to friendlife's streams with nothing to show for it. We are tired of being taken advantage of and conned into working for them with the intentions of getting paid, only not to get paid in the end because of something they made up. We are just tired, and if you are too, then sign this petition so we can bring justice to the streaming community and those who have been wronged by this website.