FREEZE DONT SHOOT- OHIO
16
people have signed this petition.
Add your name now!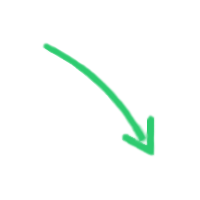 16

people

have signed.

Add your voice!
Maxine K.
signed just now
Adam B.
signed just now
FDS- FREEZE DONT SHOOT- is a nationwide campaign established to stop the killing of pets and strays by law enforcement and mandate the training of animal behavior.
This is a nationwide petition circulating in all states for the purpose of bringing awareness to the public and to ask officials to mandate training for the police force that would help prevent the use of lethal gun force against our family pets.
Many on the police force often shoot first and ask questions later. Among hundreds of recent victims: from large dog breeds to small breeds; aka- Mastiffs, Great Danes to Labradors, Terriers to five-pound Chihuahuas.
The shootings of dogs by police has become more common and increasing across the country. Citizens have noticed an increase in media accounts of police officers shooting the family pets with a notable lack of remorse or disciplinary consequences. Many officers have become callous about it and it's past time training in animal behavior and how to safely engage with a family pent or even a stray.
Police have in the past and recently killed pets while questioning neighbors about a crime in the area, cutting across private property while in pursuit of a suspect, after responding to burglar alarms or even right in from of the family. it doesn't matter if the dog is leashed, loose, behind a locked privacy fence or there is a 'Beware of Dog' warnings.
If vicious dogs are so common, would one expect to find attack reports from meter readers, postal workers, firemen and delivery workers? According to a spokesperson from the United States Postal Service, serious dog attacks on mail carriers are vanishingly rare. Bites do happen, but postal workers are given training on how to distract dogs with toys, subdue them with voice commands or as a last resort, incapacitate them with mace. Mail carriers training is a two-hour video and are given instructions on how to recognize and read a dog's body language, the difference between aggressive charging and playful bounding and the difference between a truly dangerous dog from a territorial one.
Few police departments offer this training, though groups like the ASPCA and the Humane Society say they'd be happy to provide the training.
Citizens of Ohio would like to ask officials to mandate training that would help prevent the use of lethal gun force against our family pets and strays.
FDS in NOT anti-police! FDS IS anti-killing! the killing must STOP!!!
https://www.facebook.com/FreezeDontShoot.JusticePagesUnited
https://www.facebook.com/groups/FreezeDontShoot.OH/