Freeze Children's Credit until 18 Years old
11
people have signed this petition.
Add your name now!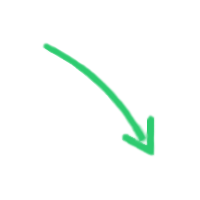 11

people

have signed.

Add your voice!
Maxine K.
signed just now
Adam B.
signed just now
In a recent local story in SW Florida a mother has alerted the community about their children's identity stolen before they even were old enough to walk. Now we are calling on congress in Washington DC to a federal law that anyone who is born in the United States or comes in as a legal United States citizen must have their credit frozen until they are 18 years of age.
If you agree with this article please sign and share! We must protect our children's future!
Article from Wink News TV Fort Myers. FL
Close to 52,000 children fall victim to identity theft each year according to the Florida Department of Agriculture, and law enforcement officials say it continues to grow.
WINK News contacted the Charlotte, Collier and Lee County Sheriff's Offices and requested the number of child identity theft cases reported in the last five years. Both Charlotte and Lee counties do not keep track of identity theft cases in minors; however, Collier County does. In 2014, the Collier County Sheriff's Office received 11 reports of child identity theft compared to one case reported 1o years prior.
However, officials said those numbers should be much higher.
"It is a huge problem. Not a lot of people are tracking it, they just kind of lump it in with general identity theft but criminals love children because they can have almost a full 18 years before it ever is detected," said identity theft expert Carrie Kerskie. "Parents don't know to report it. The last time I looked at a statistic something like 60 percent of identity theft cases never get reported to law enforcement."
The other issue Kerskie said is parents do not know their children are victims because no one is checking. But, there are ways to protect your child.
"I would highly recommend and encourage parents to put a security freeze on their child's credit. It's fairly simple to do, and I think that's really the only secure way to keep someone from going in and using that credit," said fraud specialist with the Lee County Sheriff's Office, Beth Schell. "It's just a matter and responsibility for us to protect our children when they can't themselves."
In order to put a security freeze on your child's account, you need to contact each credit bureau and request the freeze.It costs $10 per bureau.
Credit destroyed as a teen
WINK News Call for Action reporter Lindsey Sablan interviewed one young lady, who had her identity stolen while she was in foster care. The victim asked she remain anonymous, so for the purpose of this story we have named her Julia.
Julia said when she was 15 years old she received credit cards in the mail, but she never thought it was an issue. However, when she turned 18 and tried to get a phone, Julia realized someone had racked up debt under her social security number.
"When I tried to get a phone at T-Mobile, I couldn't get a phone because my credit," Julia said. "When I go look for a place, usually they do a credit check. If I try to buy a car, they got to do a credit check and I'm not going to be able to buy a car and make [a] payment because I owe a lot of money on credit card [sic]."
Julia does not know exactly who stole her identity but she has her suspicions.
Experts said often in cases like Julia's the suspect is a person who knew the child but not always.
"It's a multi-trillion dollar industry of buying and selling information and it all goes on the deep web," said Kerskie. "I tell everyone to assume your information is already on the information black market and you need to take precaution, and you need to be diligent of monitoring your information."
As for Julia, she is trying to save up to pay cash for a car because she still cannot get a loan.
"They messed me up big time…It [identity theft] affects us for the rest of our life."