gunn high school weston healy
670
people have signed this petition.
Add your name now!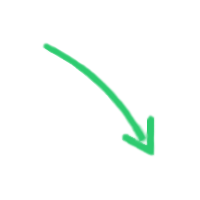 670

people

have signed.

Add your voice!
Maxine K.
signed just now
Adam B.
signed just now
To the Gunn High School Community:

We, the undersigned students and parents at Gunn High School and members of the community, are stunned by the consequences of the events leading to a CODE RED lockdown on the Gunn High School campus on Thursday, May 27. The students on campus were put through an extremely stressful experience resulting from two student's poor judgment and appropriate emergency response to a perceived threat.

Once the root cause of this dramatic event was revealed, we learned that the entire misunderstanding stemmed from Weston Healy and another student driving into the parking lot on campus with an air soft gun in his car.

We know Weston personally; many of us also know his family. In fact, he went camping with many Gunn students (some of them are our children) two weeks ago. Unfortunately some of the gear from that trip, left in his car, is now being used against him. While driving onto campus with a toy air soft gun is an incident of poor judgment, we know that Weston could not and would not do any harm to his school community. Although the electric air soft gun was water damaged and did not work, Weston realized the poor decision and had his friend place it in the trunk.

Weston is an extremely bright student with strong grades and has been accepted at several high quality colleges over the country. During his time at Gunn, Weston has been active in the robotics, swimming, water polo and wrestling team. He is an eagle scout and served as the senior patrol leader in his boy scout troop. Weston and his family are members of the LDS church.

The Gunn High School administration reacted promptly and appropriately, implementing the right procedures to preserve the safety of our children. As parents we appreciate the seriousness with which they responded to this situation.

Now that the details of the incident have been made public and it's clear that no harm was intended. Reasonableness should be exercised and it is appropriate to balance the consequences of Weston's actions against the impact on the rest of his adult life.

Weston Healy is obviously a very bright, motivated, caring young man. We encourage the administration at Gunn to be wise and reasonable rather than unjustly draconian. We understand Weston has been suspended and may face expulsion. This event is the result of inattentiveness. It was not a prank or conscious rule breaking and was most certainly not a malicious threat to any person or property. We strongly urge the Gunn administration to exercise reasonableness, allow Weston to graduate, obtain his diploma from Gunn and move into his bright future. We believe Weston deserves this as he has worked diligently toward this goal throughout his life. To deny Weston of this opportunity is wrong.