Justice For Ehsanul Sadequee (Shifa)
1479
people have signed this petition.
Add your name now!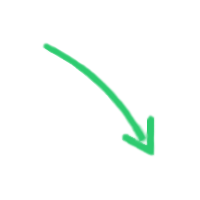 1479

people

have signed.

Add your voice!
Maxine K.
signed just now
Adam B.
signed just now
TO THE PRESIDENT BARACK OBAMA AND ERIC HOLDER, ATTORNEY GENERAL OF THE UNITED STATES We are writing to you because the Obama Administration has pledged to end torture, uphold human rights, and restore the integrity of the Constitution in the U.S. justice system. As people who share your willingness to work for real and long-lasting change, we urge you to investigate the case of Ehsanul Islam Sadequee, Shifa, to determine if there is any basis to continue to hold him other than misplaced and arbitrary discrimination based in racial and religious profiling. On 17 April 2006, Shifa a citizen of the United States by birth, was kidnapped a few days after his wedding from Bangladesh by government agencies under the direction of the Bush administration. He was kept in an undisclosed location for 4 days before FBI authorities blindfolded and extradited him to the U.S. He was stripped of his clothes and severely abused by U.S. federal authorities. More recently, at the federal prison in Atlanta, Georgia, Shifa was subjected to physical violence and attacked by an inmate and traumatized from psychological torture at the prison. Since then, his health has deteriorated markedly, with loss of weight, and he has developed some new, possibly life- threatening health problems. No attempt has been made by the prison staff to address these medical problems, and his deteriorating health may become a serious crisis if he does not receive adequate health care immediately. He has been living in a cell for three years that is approximately 8 feet by 12 feet. He is in that cell for at least 23 hours per day. Many days he remains in the cell for 24 hours. He can not have normal pens or pencils. He cannot make phone calls to his family, except on rare occasions. Shifa has been convicted of no crime. Yet, he has served three years in the most onerous prison conditions that this country has to offer. His pretrial punishment is not limited to the isolation cell. When he meets with counsel he is shackled. His hands are cuffed. His waste is encircled with chains. He can barely write. His lawyers are required to turn the pages of documents for him to read. He is not permitted to hand his lawyers any paper. His lawyers are not permitted to hand him any paper to take back to his cell. Shifa is a gentle, compassionate, and peaceful spirit in the community. He worked with several non-profit organizations that work to end violence in the South Asian community in Atlanta. While the previous government's case relies substantially on innuendo and "guilt by association," Shifa's First Amendment rights to free speech and practice his Muslim faith, his Fifth Amendment right to due process of law, and his Eighth Amendment right against cruel and unusual punishment have been violated viciously. We believe Shifa is innocent of any crime, and has been detained by the Bush administration solely because of his faith and belief in Islam. We believe that the case against him lacks merit and warrants review. The prolonged 3-year inhumane detention in solitary confinement without a trial is a violation of his Constitutional rights and is excessive punishment to secure a guilty plea for a young man who has yet to be proven guilty of even the most minor offense. We believe the U.S. Department of Justice, under the Bush administration, succumbed to post-9/11 illegal injunctions and set aside the United States Constitution and a long legal tradition of due process and respect for our constitutional rights to target primarily against people of color, immigrants, and other South Asians, Arabs and Muslims. Shifa, like all people of the world, deserves his freedom and constitutional rights. Shifa has been stripped of his constitutional rights because he is a strong, religious and spiritual Muslim American. We grieve for each American who has been treated in this way, for each life that has been harmed, injured and tortured under the Bush administration. We urge the Honorable President to stay true to his promise of restoring the integrity of our Constitution by reviewing the merits of Shifa's case, releasing him from prison, and returning him to his family. In summary, we ask that you: * Ensure that Shifa gets the medical care he needs. * Ensure that Shifa is able to freely practice his religion whether he is in prison or not. * Review merits of Shifa's case and release him from prison. Sincerely, The Undersigned The Free Shifa Campaign freeshifa@gmail.com Atlanta, GA
Sponsor
Free Shifa Committee A petition sponsored by Free Shifa Committee is being sent to President Obama and Attorney General, Eric Holder, requesting a review of Ehsanul Sadequee's case that resulted in him being kidnapped, accused and imprisoned in solitary confinement for three years without a trial.
Links
www.freeshifa.com