Free Shawn And Dennis
711
people have signed this petition.
Add your name now!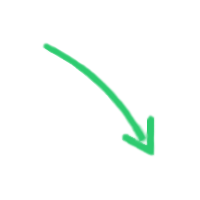 711

people

have signed.

Add your voice!
Maxine K.
signed just now
Adam B.
signed just now
In regards to Shawn Hennessey Dennis Cheesman We are asking that the Minister of Justice please release Shawn Hennessey And Dennis Cheeseman immediately from prison.These two men are presently serving 15 and 12 years for crimes they had no idea were going to happen. March 3 2005 four police officers lost their lives in Mayerthorpe . The 2 men that are in prison had zero idea what James Rosko was about do.He did the killings 10 hours after the boys dropped him off at his mothers house.Shawn has never to this day said he heard this madman say he was going to hurt anyone.It took a several million dollar (Mr Big Sting)to get a false confession from Dennis Cheeseman.These boys only walked into a courtroom to plea guilty to a manslaughter charge for one reason.Their council advised them that if they never agreed to plea guilty to a manslaughter charge(even though they knew they were inocent)they would face life sentences for capital murder.They were told the crown would possibly give them the mininum sentence which could have them home within a year if they agreed to the agreed statement of facts and plea guilty of manslaughter.Later it was said by the crown that they had insufficent evidence against them on capital murder charges to get a conviction.Their council should of gone to trial, and all we ask is these 2 boys get a fair day in court.Please release them and set a trial date. They now have lawyers they have faith in and that believe in them.Dont let this matter get any further out of control than it already is.Please release them immediately
Sponsor
Father says son's guilty plea in Mountie killings a 'roll the dice' decision Barry Hennessey says son, another man shouldn't have pleaded guilty Last Updated: Sunday, February 1, 2009 | 3:34 PM MT CBC News Shawn Hennessey, shown entering the Edmonton courthouse on Jan. 19, and Dennis Cheeseman pleaded guilty to manslaughter in the March 2005 slayings of four RCMP officers in Mayerthorpe. (CBC)The father of one of the two men who admitted to helping James Roszko kill four RCMP officers near Mayerthorpe, Alta., in 2005 says he didn't want his son to plead guilty. Shawn Hennessey and Dennis Cheeseman, from Barrhead, Alta., both pleaded guilty to lesser charges of manslaughter on Jan. 19. The men were originally charged with first-degree murder and scheduled to go on trial in April. Barry Hennessey told CBC News that the two men shouldn't have entered guilty pleas. "I know the position he [Shawn] was in was very tough. I respect his decision … that decision was very difficult for him and I have to think I might have made the same decision," Hennessey said. "Nobody agreed with him whatsoever. I don't know a person who agreed with what happened to him, doing what he did. No friends, no family, nobody agreed to it." 'We spent every cent we had' An emotional Hennessey said his son had no choice but to plead guilty to manslaughter. "Obviously, we had run out of money and we didn't know what way to turn … we spent every cent we had to try to help him through and he seen the pressure, and when the money was gone, it seemed like we didn't have much more chance," Hennessey said. "The choices were [to] roll the dice [and] do 25 years times four, or take a chance on telling people what everybody wants to hear: that you're guilty of something you didn't do and take a chance on … maybe coming home in two to three years to raise your family." Shawn Hennessey, 29, and Cheeseman, 25, admitted to giving Roszko a rifle and giving him a ride to his farm. In an ambush later that morning, Roszko shot and killed RCMP constables Brock Myrol, Peter Schiemann, Anthony Gordon and Leo Johnston – the single worst loss of life in RCMP history. Roszko then killed himself. 'His [Shawn's] heart is broke, as well as all of our hearts are broke, for everything that happened in Mayerthorpe.' —Barry Hennessey, father of Shawn HennesseyThe judge said Hennessey and Cheeseman could have prevented the deaths of the four officers if they had warned police about the possible danger at Roszko's farm. However, Barry Hennessey said his son never had the opportunity to tell his side of the story. "Shawn has never spoke to anybody about this but yet he's sentenced to 15 years," Hennessey said. "Nobody wanted to listen to Shawn's story. Shawn tried to tell exactly what happened in that house and how it all took place, and nobody wants to listen to him." Hennessey and Cheeseman were sentenced to 15 and 12 years in prison, respectively. The judge then gave the men credit for pleading guilty and for time already spent in custody – reducing Hennessey's sentence to 10 years and four months, and Cheeseman's to seven years and two months. "His [Shawn's] heart is broke, as well as the rest of our hearts are broke, for everything that happened in Mayerthorpe," Barry Hennessey said.
Links
http://hennesseycheeseman.com/ http://www.facebook.com/ext/share.phpsid=52846807810&h=Q45P1&u=ZQztR