Free an Innocent Man! Framed and Imprisoned for Life!
95
people have signed this petition.
Add your name now!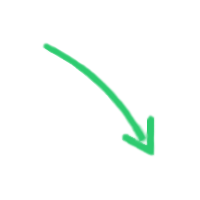 95

people

have signed.

Add your voice!
Maxine K.
signed just now
Adam B.
signed just now
We are the children, friends, and family of Shankar Patel (CDCR BC5837) Facility C-13 16-2L, who is completely innocent and is being held captive at California State Prison Solano. We are asking the public for help in freeing our father before it's too late. Covid cases are rising in prison and our father is older, in poor health, and innocent.
Main facts:
DNA used against Shankar was missing from the evidence locker for two months. Also, the DNA had different names in different reports.
Testimonies used against him came from coercion, manipulations, and false memories from decades before which had stemmed from a man who tried to extort our father.
The corrupt prosecutor made a deal with a former criminal by the name of Miguel Garcia Sr. who admitted to the murder and said our father hired him, in order to free his own son from prison.
And there's a bunch more. Here is a brief summary of how our innocent father was framed and sentenced to life in prison for a crime he did not commit.
When our mother, Usha Patel, was murdered in 1991 in San Dimas, CA, the sheriff detectives assigned to solve her murder, thoroughly investigated our father, Shankar Patel. The detectives found nothing on our father so they moved on. Instead the detectives found some clues that pointed to our maternal grandfather, P.J. Patel.
Before the murder, P.J. had been threatened by criminal associates and was in debt. P.J. owned the Capri Motel and the Easterner Adult Movie Theater Motel in the 1980s and early 1990s. P.J. got our mother, Usha, who had graduated from law school to write legal documents demanding money and eviction notices and got her to help deliver them to the criminals.
In response, the criminals murdered our mother in the way they kill informants. When she was leaving our home to pick up our older sister who was seven years old at the time, they attacked her in the garage, duct taped her eyes (don't see) and her mouth (don't tell), stabbed her more than 20 times, tossed her body into the trunk of her car, and abandoned it a few minutes away from our home in a school parking lot. After our mother's murder, P.J. received two threats. One was an extortion attempt with a bomb threat and a note that threatened to kill more daughters if P.J. did not pay. Another was a phone threat with the same message. P.J. had a bullet proof window for his one cash register office and was known to house prostitutes and drug dealers at his motels, located on Huntington Dr. in California, in the 1980s, at the height of the drug war.
Detectives found independent sources, landscape workers, who had seen a Maroon BMW at the murder scene, at our garage, with men, and activities. In response to the reported threats against P.J., the detectives tapped his phones.
However, because of a twist in events, the detectives abandoned all their investigations. Our grandfather's other son-in-law, Arun, tried to get money from our father and our father said no. Arun said he will spread rumors that our father, Shankar, had something to do with the murder. Our father knew he was innocent and didn't pay attention to Arun. Arun and our aunt were the backup trustees on our parents' life insurance policy. Arun and P.J. started to spread rumors and Arun called the police and began to tell lies; this was after the detectives had already questioned him and everyone about our father and everyone had said that our mom and dad were ok together. P.J. invited the detectives to his home and denied that he knew anything about the sources of the threats made to him. P.J. and Arun sued our father for our mother and father's life insurance policy and even though they prepared for two years, they lost in 1993. Devastated, our father moved us to Alabama and we tried to heal with the help of family, even our mother's extended family helped us with their love and support.
Twenty-two years after the murder of our mother, our father was arrested. California had received grants to close cold cases down. Arun and P.J.'s family sat alongside the prosecutor and the sheriff detectives during four years of two extremely long trials. They told lies and helped the prosecutor with an alternate and fictional version of our father's life. They even lied about our family photo albums. The youngest of P.J.'s children, and the most impressionable, Anita Patel, had become a prosecutor and worked closely with the prosecutor, Eugene John Monaghan, in achieving a life sentence for our father. Many facts were twisted and made up to convict our father. Arun, the other son-in-law, came to testify as well. The prosecutor, Monaghan, had used Arun's fictional theory for these trials.
The detectives who worked with Monaghan were enthusiastic about being heroes and closing a cold case down. Monaghan was a reserve sheriff deputy a few years before as well as being a prosecutor. Monaghan had stopped a car and had murdered the unarmed and innocent driver, Jose Perea. In court, a forensic pathologist and MD testified that Monaghan had lied under oath about the murder of Perea. Monaghan received no consequences for that murder and continued his work. He lied in court about everything and manipulated the witnesses and ruined our father's life.
There was no evidence that our father had murdered or planned to murder our mother. P.J.'s family and the prosecutor had to think of a story. They arrested Miguel Garcia Sr. a person who had issues with P.J. in the past. Detectives accused him of murdering our mother. They said that his DNA was found on a pair of gloves from the scene. The DNA had the name Michael Baez on them. Also, and most importantly, there are crime lab reports and emails, that show that the gloves with the DNA were missing from the crime lab for two months.
Other evidence was made up too. Dates were changed, stories were fabricated. The names on documents began to get mixed up. Michael Baez was the name on one DNA report; even the prosecutor's witness only mentioned that name in court. Throughout the documents, Monaghan combined the names Michael Baez and Miguel Garcia Sr. by inserting different combinations until they morphed into Michael Baez Garcia and some other combinations. The effect was that everyone assumed that they were the same person. Shankar's lawyers did not get DNA experts to clarify this. Also, everyone, including the defense, ignored the broken chain of custody for the missing gloves which would deem the gloves unusable in trial.
Other issues were also present. Miguel Garcia Sr. had a son who was going to prison and made a deal with the prosecutor to free his son for admitting to Usha's murder. Garcia Sr. got charged, the son was not freed immediately and Garcia Sr. recanted his testimony and the judge just said he is unavailable and did not allow him to testify but he was available in prison. Part of Garcia Sr.'s deal was to name a middleman because there was no connection between Shankar and Garcia Sr. The middleman is another long story. Also, with bullying, the prosecutor, Monaghan managed to prevent our parents' friends and associates from testifying.
It was a complete sham. To say the least.
Coerced false testimonies that were created decades before, during the time of Arun's civil trial to get our mother's insurance proceeds, were used in court. Witness, Jane Doe, who had worked with our father was coerced and manipulated to make completely false statements. These testimonies are based on complete fabrications but Shankar's lawyers did not bother to get experts to show this. We had to create a webpage to host our father's whole true story of what happened because it was a huge tapestry of lies to convict our father. You can read the full story on life-without.org.
Our father is innocent. To reach real justice and truth in our mother's murder, we the children of Usha and Shankar Patel, did our own investigations. We hired private investigators and lawyers and have analyzed all the documents with them and it is obvious that our father is innocent. We attended every single hearing in those four years of trials and saw the miscarriage of justice happen before our eyes.
We have been fighting since the beginning of all of this to get the justice system to correct its mistake but it can take decades.
Now our father is in California State Prison Solano and is housed in a place that is like a chicken factory with bunk beds and no walls and no social distancing, forever confined for a crime he did not commit. We need the public's help to get our father out. His health is in dire straits, he has diabetes and many missing teeth because of implant surgery interruptions when he was unjustly arrested. He is not a criminal and did not have anything to do with this. He is older and is in great risk of dying from COVID if he contracts it. Please join us to make some noise and get an innocent man, our dear innocent father, out of prison.
Call anyone at these offices and voice your concern. Demand for Shankar Patel who is innocent to be freed from prison now! Also, please sign this petition that we will deliver to all the powers. Our father is in danger:
Release MR. SHANKER PATEL BC5837, Facility C-13 16-2L, who is a medically fragile adult and over the age of 60 to be released from prison. He is innocent.
Gavin Newsom, Governor of California
At the moment, when we send emails to Governor Newsom, they bounce back. Please visit this page to fill out an email form and send your message through their website;
https://govapps.gov.ca.gov/gov40mail/

Phone: (916) 445-2841
1303 10th Street, Suite 1173
Sacramento, CA 95814
Xavier Becerra, California Attorney General
Public Inquiry Unit: (916) 210-6276
I have not tried this second # but I will: (916) 445- 9555
Office of the Attorney General 1300 "I" Street Sacramento, CA
Giselle Matteson, Warden at CSP-Solano
Phone: 707-451-0182
1600 Peabody Rd.
Vacaville, CA 95696

gavin.newsom@gov.ca.gov,
stateinformation@state.ca.gov,
ralph.diaz@cdcr.ca.gov,
senator.mcguire@senate.ca.gov,
Gigi.Matteson@cdcr.ca.gov,
diana.toche@cdcr.ca.gov,
tami.falconer@cdcr.ca.gov,
covid19@cdcr.ca.gov,
jennifer.barretto@cdcr.ca.gov,
joseph.bick@cdcr.ca.gov,
osginfo@osg.ca.gov,
senator@feinstein.senate.gov,
xavier.becerra@doj.ca.gov