35 Years Served. Release Ross Caudill
119
people have signed this petition.
Add your name now!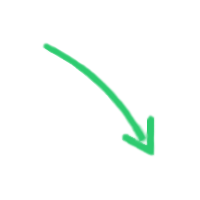 119

people

have signed.

Add your voice!
Maxine K.
signed just now
Adam B.
signed just now
This petition is in support for the release of Ross Daniel Caudill 141-290 Madison Correctional Institution, London Ohio. Ross was given a life sentence for his crime under the old sentencing guidelines prior to 1996. His attorney said he would be eligible for parole after 15 years. Ross was been denied parole on three previous visits to the parole board. Finally, after serving 30 years (the equivalent of 2 life sentences) this man is granted parole on 03-17-2004 by Ohio Parole Board. The Full Board said, "Inmate has outstanding Institutional programming and good institutional conduct. He was age 17 at the time of the offense. Has community and family support for his release. Considered to be at low risk to re-offend. The Full Board determined that the inmate is suitable for release at this time." Tragically, due to the outrage and protest from the victim's family with the support of the F.O.P. and aggressive one-sided negative press in Lima News, the Ohio Parole Board felt the pressure and took back the parole they granted this man. The Full Board rescinded their previous decision to parole and later determined " release of inmate would not further the interest of justice or be consistent with the welfare and security of society." The Parole Board gave Ross 5 more years. They took Ross back to the prison and placed him in solitary confinement for his own protection. This is cruel and unusual punishment for a human being whose record in prison has been impeccable. This is not consistent with The Second Chance Law that was passed by President Bush in August 2008. He is not considered to be at risk to re-offend. His prison record is free of infractions and Ross is very well liked and respected by the staff and unit managers. A former warden of the institution actually told us the family that "he felt Ross had served his time and should be released." In April of 2009, the Ohio Parole Board will again review Ross for release. The Law requires an offender pay for his crime by serving the time he is sentenced for his offence. This, Ross has done. The law requires the inmate serve his sentence in a way the represents rehabilitation by showing respect for justice. This, Ross has done. Society requires that the offender express remorse and regret for his crime. This, Ross has done. Nothing will ever change what Ross did and bring Officer Brown back to his family. There is much sorrow and sadness the Brown Family has had to bear over the years. They lost their loved to an act of violence. Ross committed that crime. Our words could never express the devastation this caused the wife and children of Officer Brown. We the Caudill Family are eternally sorry for Ross's actions. We pray that some day there will be healing for the families and forgiveness for Ross. The letter Ross wrote to Mrs. Brown in 1997, speaks from his heart. Ross would openly speak to the family if he had the opportunity. Gratefully he would share his sincere feelings of regret and remorse for his actions that took the life of another man. He has lived with the horrible memory of it. However, Ross has changed to become a 52-year-old man who has served his sentence of integrity and peace. Always in his 35 years of incarceration, Ross has desired to make amends by serving his sentence with dignity and faith. This, he has done in a way that shows remarkable strength of character, self-control and respect for others. Through his letters to the Brown family, Lima News and in prayers with his pastor, he has expressed in words his feelings of remorse and deep regret for the pain and suffering he caused the Brown family. Ross to has suffered. While in prison, he has endured the death of his mother, the disappearance of his stepfather and the death of his first nephew. Ross has undergone heart surgery and will be on medication for the rest of his life. Both the Brown and Caudill families have suffered from this tragic event. Unfortunately, the Brown families with the support of the Lima City Council and the Lima News paper have begun a one sided media campaign fueled by negative press. This horrific media campaign is designed to dig up the past and to pressure and influence the decision of the Ohio Parole Board. The relentless stories of anger and hate directed towards Ross do not portray the man he is today. The Law states an offender deserves a Second Chance. Justice has been served for his offense, 35 years of outstanding institutional programming! Please Help Serve Justice for Ross and Support his Release. How Much Time is Enough Time President Nixon was in office when Ross went to prison at age 18...there were no personal computers...no cell phones. The Viet Nam war was going on! Ross was a teenager WE the family and friends of Ross Daniel Caudill, have always maintained our commitment and support for him over these 35 years with visits, letters, love and prayers. We will be sending this petition to The Honorable Governor Ted Strickland of Ohio and the Ohio State Parole Board. Thank you so much for your support. The Loving Family and Friends of Ross. Please mail your letters of support by 04-01-09 Governor Ted Strickland of Ohio 77 South High Street 30th Floor, Columbus, Ohio 43215-6117 Ohio State Parole Board 1050 Freeway Drive North, Columbus, Ohio 43229 c/o Terry Collins, Director Thank you.
Sponsor
Thie petition is sponsored by the loved ones Of Ross Daniel Caudill.
Links
http://www.ohiogovenor.com, http://wwwohiodirectoryofcriminaljustice.com http://www.parolereform.com http://www.prisontalkonline.com http://www.prup@yahoogroups.com http://www.patrickcrusade@yahoogroups.com http://www.prisonmovement.com http://www.ohiofreedomfacts@aol.com