FREE OUR FRIENDS (UMORU FAMILY)
276
people have signed this petition.
Add your name now!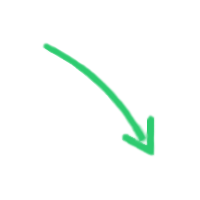 276

people

have signed.

Add your voice!
Maxine K.
signed just now
Adam B.
signed just now
This a petition to grant the Umoru family asylum and leave to remain in Britain. The family are Steve and Juliet Umoru and their two children, Divine an 8 year old little boy and Princess a 1 year 9 month old little girl. They have fled persecution in nigeria from the village IKPE where they lived and face female genital mutilation and certain death if they are sent back to Nigeria. They are presently held in Yarls Wood imigration detention centre under unbearable psychological stress. The father, Steve has received injuries whilst being forceably removed from Yarls Wood and is now ill in Colnbrook detention facility. The children are scared and confused and in mental turmoil. Please help this amazing loving upright and christian family, who are contributers to our community and deeply loved by hundreds of people at st Georges church and the surrounding community. They are at imminent risk of being deported and desperately need your help, thank you for your support in this matter and God bless you.
Sponsor
We are running the anti deportation campaign for the Umoru family, we are the congregation of St Georges church Barnsley south yorkshire. http://www.stgeorgesbarnsley.co.uk The Umoru family consists of father Steve, mother Juliette and children, Divine (son) and Princess (daughter).
Links
You can read more about the conditions at Yarls Wood at http://www.ncadc.org.uk/ Last Wednesday men and women at Yarls Wood centre were protesting about the conditions at Yarls Wood and there treatment; during protests about 40 guards confronted the men involved. One of them was Juliette's husband, who was injured in the struggle. Also, Juliette's child fell from her back and an officer stepped on the child. Juliette said "I was screaming and ask him to see what he was doing, but he did not listened and looked the other way." The corridor was crowded with women and children and very few men: they were stamped upon as 40 officers tried very violently and very clumsily to break the occupation. Juliette was assaulted when she tried to pull the officers off her husband, their little boy Divine was pulling the officers too screaming: don't kill my dad! the dad (Steve) had his neck twisted, officers put a hand on his mouth and one on his nose to stop him from breathing, than when he was on the ground six officers sat on him, all in front of his children who now do not know where their dad is, they miss him and haven't been able to see him or speak to him for over 24 hours after he was taken away; the little girl (Princess) was stamped upon during violence and the little boy had his hand injured by a officer who closed it in a door, while trying to lock detainees in. Guards took away all the protesters and pulled the men away from the women. Juliette's husband Steve was injured and bleeding, he has not been allowed to see a doctor and will not be seen until Tuesday this week.