Free Michelle Marie!
61
people have signed this petition.
Add your name now!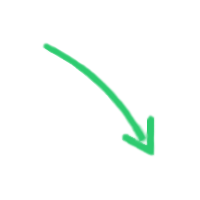 61

people

have signed.

Add your voice!
Maxine K.
signed just now
Adam B.
signed just now
Free Michelle Marie
On August 03, 2010, Michelle Marie Smith was released early from Alderson FPC after 8 years for good behavior and actively participating in a drug rehabilitation program. After being released, she spent a few months in the Alvis House, a half-way facility located in Dayton, while she applied to several jobs and strictly adhered to all the house rules. She was finally able to find employment at Wendy's through the help of a pastor at the church she had been attending. Being actively employed allowed her to leave the half-way house and spend her remaining 45 days on home confinement.
On November 18, 2010, Michelle was picked up by three US Marshals and taken to the Butler County Jail due to an alleged incident that occured on October 25, 2010. Michelle recieved an Incident Report from Leslye Crawford, her Case Manager at the Alvis House, that stated her urine analysis sample was adulterated by Michelle when in fact, this did not occur. As of November 30, 2010, there are no specific charges, no case number, no court date set, no judge assigned, and no bond set with the Butler County Sheriff's Office.
In addition, her release date was changed from 12/31/10 to 02/05/11 by the Bureau of Prisons with no notification of the change and/or corresponding information on what specific terms she has voilated.
Needless to say, we are livid and this has spurred us to spend a substantial amount of personal time researching the rehabilitation processes, resolution options, and other similar cases. One specific case came to our attention and we urge you to please read the following artical http://www.dailybusinessreview.com/PubArticleDBR.jsp?id=1202473478815&hbxlogin=1 as it provides additional insight into some of the ineffective rehabilitation processes and similar accounts of what Michelle is going through at the moment. Fortunately, for this lady and Michelle, they have solid family, friends, and financial support to help them navigate through this dysfunctional process.
These type of situations clearly indicate there is a fundamental problem with our Federal Prison system and is essentially a colossal waste of our tax dollars. Not to mention the unnecessary mental duress for those who have been rehabilitated through the corrections system and are making an honest attempt to properly acclimate back into society.
Please support our efforts to resolve Michelle's situation, identify growth opportunities in the rehabilitation process, advocate for positive process changes, and prevent future incidents by signing this petition.
Thank you everyone for your love and support,
Michelle's Family
***************************************************************************************************************
Are you uncomfortable signing the petition but are interested in helping us? We have a few more options for you to consider...
1) Send her some good old fashioned snail mail to the following address to keep her strong, spirits high, and remind her that there are people who care...
Butler County Jail
Michelle M Smith
705 Hannover Street
Hamilton, OH 45011
2) Make a donation to a special account that was setup for Michelle to defray any costs associated with our efforts. Checks can be made payable to account #9024003288 (for those who live outside of Ohio, may also use the routing #042000314) and mail the checks to either:
Don Brickweg
810 Riverside Drive
Milford, OH 45150
Or if you prefer to send your donation anonymously, send it directly to 5/3 Bank:
5/3 Bank
916 Main Street
Cincinnati, OH 45202
Phone: (513) 579-5520
Toll Free: 800-972-3030
www.53.com
3) Keep her in your prayers and/or thoughts.
Thank you for taking the time to read our petition as well as any assistance you may consider!
NAMASTE :)
Sponsor
Michelle's Family
Links