FREE JASEN BRADEN
29
people have signed this petition.
Add your name now!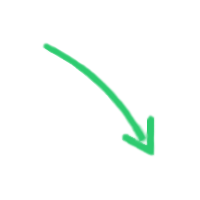 29

people

have signed.

Add your voice!
Maxine K.
signed just now
Adam B.
signed just now
Jasen Braden is a victim of California's Mandatory Sentencing Laws, the California Correctional System, and an over-zealous Sonoma County Judge.
He is a good person who made a mistake at the young and immature age of 19 and he does not deserve to be sucked into the cruel and inhumane pits of the CDC for 13 years. He is not and has never been a gang member. He is from a rural area of Northern California where there are no gangs. Yet, the CDC, for no good reason, is trying to label him as a gang member.
He is a high school graduate who would like to make something positive out of his life. He could be a great asset to society. But, the "system" would prefer to destroy that potential, and instead attempt to create another hard-core criminal.
That is what these mandatory sentencing laws are doing. They are removing any chance of allowing a person to serve a reasonable sentence, return to society, and become a productive citizen. They are running colleges for criminals. Young men go in for a lesser crime and they come out hardened, resentful, hard-core criminals ready to commit major violent crimes.
The California Judicial and Prison System is a failure on all counts. CA is doing nothing to prevent crime and is doing everything to breed crime. When you lock people up for extremely long terms under callous and inhumane conditions with no form of rehabilitation you end up with a bigger problem than you started with. When you treat people like animals they act like animals.
I can't save them all, but please help me save Jasen Braden. I know he is worth it. He has already served 5 years which would have been an appropriate sentence. The following is a case very similar to his where the sentence was 5 years. Jasen did not hold a gun to anyone's head (as in this case). He did not hurt or threaten anyone.
Jasen deserves a chance to move on with his life just as this young man did. You cannot totally ruin a young person's life for a single mistake. We all make mistakes, and we need to have compassion and a good sense of justice for those of us who are truly good people at heart.
THE PEOPLE, Plaintiff and Appellant, v. NICHOLAS DEORE McCLELLAN, Defendant and Respondent. No. B144957 In the Court of Appeal of the State of California Second Appellate District Division Two (Los Angeles County Super. Ct. No. NA042414)
APPEAL from the order of the Superior Court of Los Angeles County. James A. Pierce, Judge. Affirmed.
COUNSEL Steve Cooley, District Attorney, Brentford J. Ferreira and Linda C. Puentes, Deputy District Attorneys, for Plaintiff and Appellant. Michael P. Judge, Public Defender, Diane Butko and Albert J. Menaster, Deputy Public Defenders, for Defendant and Respondent. Opinion filed December 18, 2001 Order filed January 17, 2002 Reposted March 11, 2002 to replace incorrect prior version.
OPINION Respondent Nicholas Deore McClellan entered a plea of no contest to second degree robbery (Pen. Code, § 211)[FOOTNOTE 1] and admitted the personal use of a firearm within the meaning of section 12022.53, subdivision (b), as alleged. Following receipt of a diagnostic report, the trial court found that imposition of the 10-year mandatory sentence for firearm use under section 12022.53, subdivision (b) would be cruel and unusual punishment and, instead, imposed a three-year term for firearm use under section 12022.5, subdivision (a)(1), as also alleged, and a total sentence of five years in prison.
FACTS The record discloses that on September 28, 1999, respondent entered a Long Beach market, pointed a handgun at the head of the clerk, and demanded money. When she told him she had no money, he ordered her to move over to the cash register, still pointing the gun at her head. The clerk gave him cash and food stamps. When respondent was arrested shortly thereafter, he was found in possession of a .32-caliber semi-automatic weapon.
Links