A Declaration of War
32
people have signed this petition.
Add your name now!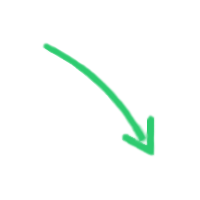 32

people

have signed.

Add your voice!
Maxine K.
signed just now
Adam B.
signed just now
A Declaration of War We, the undersigned, affirm and assent to the following principles: 1. WE ARE TIRED OF LOSING ELECTIONS! 2. We declare war on the philosophy of socialism, the principles of which have been used effectively by ill-intentioned politicians in the past and recently to wrest power from the hands of the individual and transfer it to elitists in government. 3. As Republicans, we condemn the same elitism at work within our own party. We are tired of \"fat-cats\" in Washington and Des Moines choosing our candidates. The only legitimate candidate, tactic and position of the Republican party is the one determined by the grassroots Republican through the process of precinct, county, district, state and national convention, and the primary process. ANY perversion of these processes by a minority of the party, ESPECIALLY by a plutocracy, invalidates the process and must be remediated with the most serious and effective of corrective measures. 4. The more distant levels of organization are accountable to the nearer, NOT the other way around. National is accountable to state, state to county, etc. This applies to both the government in general and the Republican Party in particular. Historically, the Federal government was created by the States, not vice versa, and the lines of authority run accordingly. The same is true of our Party. It is NOT the purpose of the distant levels to tell the nearer what to do. The distant levels are primarily service bureaus to the nearer, to provide centralized services to the nearer that would be inefficient for them to develop individually. 5. We call upon ALL Republicans across the nation to boycott any organization affiliated with the Republican Party that uses its resources to the benefit of one candidate over another in a primary. We Republicans are perfectly capable of choosing our own candidates, and don't need the \"benevolent hand\" of Big Brother guiding us. Specifically, we call for a national boycott of the National Republican Senatorial Committee until they place in their bylaws organizationally binding principles FORBIDDING the use of their resources to benefit one candidate over another in a primary. Their dumping of $1 million into TV ads in the Iowa Senate race during a primary to the benefit of one candidate was a total perversion of the process and invalidated the result. If that money had been saved for the general election, it would have gone a long way to electing the TRUE choice of Republicans in that race. 6. We call upon the Republican Party at all levels, from precinct to national, to engage in educational efforts between elections to advance the principles of the Party as contained in the platform. This will not only inform the independent voter and increase our chances of winning elections (see point #1 above), but it will create organizational opportunities for our members that will produce ongoing benefits at every level. Ideology without organization is a formula for political failure, but organization without ideology is by definition pointless. The Republican Party must be open to all who wish to join, but our efforts to be \"inclusive\" must not produce a platform that is so broad as to stand for nothing. We must boldly and confidently advocate that the principles for which we stand be included in the platform, and we must be equally bold in our advocacy of those principles in the public sphere. We affirm that only candidates who publicly and vigorously support the platform are worthy of a rallying of the troops in support of their campaigns, and we will no longer support a candidate simply because they have an \"R\" next to their name. Any equivocation with regard to the platform creates a psychological condition of ideological schizophrenia within the party, and is guaranteed to produce the permanency of point #1. Fundamental to the educational effort is a comprehensive program to promote the beliefs of those who founded this country. We affirm that our public education system, rooted in the philosophy against which we have declared war in point #2, has not only done a dismal job of teaching our children the basic concepts of our system of government, they have, consistent with their roots, actually used our money to propagandize our children in that philosophy which has caused misery and suffering wherever it has been implemented, specifically the aforementioned socialism. To counter that sad reality, we urge a specific effort directed to the young people of our society, that their heritage of freedom may not be lost in their lifetime. ------------------------------- Our founders were willing to put their names to a Declaration of Independence, at great risk and loss of life and property. The response of their oppressors resulted in a defensive war that was, thankfully, successful in its goal of preserving a system of government which we still enjoy today. But consistent with the principle that the best defense is a good offense, and in the context of another gentle reminder of point #1, we, the undersigned, commit to a pro-active effort to seek out and neutralize any and every threat to the freedom of the individual, regardless of its source, whether it be within the halls of Congress in Washington, or at a Republican precinct meeting in our home town, or anywhere in between. Our rights are not negotiable, they are sacred gifts from the Creator, and we will use all of the resources at His disposal, which are infinite, to preserve those gifts. VIVO REX, NEX TYRANNIS! This petition will be presented, with all signatures, to the leadership of the Republican Party of Iowa beginning Saturday, November 16th, 2002 and thereafter as more signatures are gathered.
Sponsor
http://groups.msn.com/FreeIowa A website devoted to enhancing freedom in Iowa, so that it might live up to its name, which literally means \"Beautiful Land\". Feel free to visit us and use our message board and live chat.